$25 Sephora eGift Card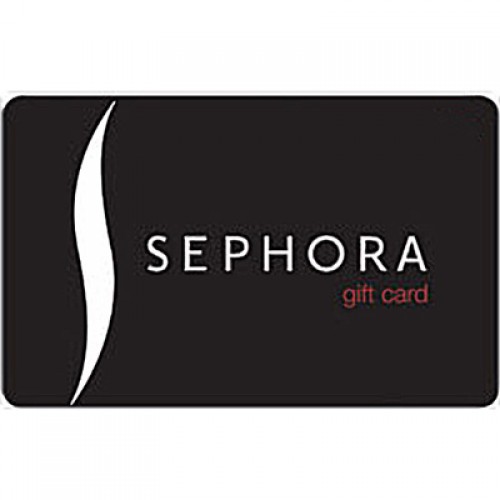 Description
$25 Sephora eGift Card

Availability: U.S. panel members who have redeemed in the past. if you have not redeemed and would like to order, please contact us at support@tellwut.com.

The Sephora e-Gift cards are sent via e-mail from Neocurrency/Your Digital Reward to the e-mail address associated with your account and will be fulfilled within fifteen days of redemption. E-cards are not sent automatically upon redemption. E-cards should arrive right after the confirmation email. Cards are non refundable once the order is processed.

Got a case of the hmm's? Not anymore.The Sephora eGift Card solves your every gift-giving indecision. The card can be redeemed in store, online, or through any of the catalogs.What's more, it doesn't expire, and both the balance and transaction history can be checked online or in any Sephora store.

* Sephora is not a sponsor of this promotion or otherwise affiliated with Tellwut. The logos and other identifying marks attached are trademarks of and owned by each represented company and/or its affiliates. Please visit each company's website for additional terms and conditions.

*Use of this Gift Card constitutes acceptance of the following terms: eGift Cards are redeemable for merchandise sold in U.S. Sephora stores, on Sephora.com for U.S. orders only, through the Sephora catalog or at Sephora inside JCPenney stores. eGift Cards are not redeemable for cash (except as required by law). This Gift Card does not expire and is valid until redeemed. The value of this Gift Card will not be replaced if the card is lost, stolen, altered or destroyed. Treat this card as cash. If your purchase exceeds the unused balance of the Gift Card, you must pay the excess at the time of purchase. For Sephora store locations, to order, or for card balance, please visit Sephora.com or call 1.877.SEPHORA. Issued by Sephora USA, Inc.

Up to two (2) eGift Cards may be redeemed per purchase on www.sephora.com and up to three (3) eGift Cards may be redeemed per purchase by calling Sephora Customer Service at 1-877-737-4672.