Results for - The survey on bosses. What's your opinion?
70,143 voters participated in this survey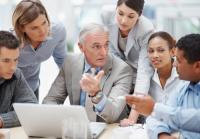 1. Do you respect your boss?
2. Which famous boss would you like to work for?
3. Do you connect with your boss through social media networks?
4. Do you feel it is important to have a social media connection with your boss?
5. Which of the following attributes apply to your boss?
6. Are you smarter than your boss?
7. Have you ever quit a job because you disliked your boss?
8. What's your best boss story?
03/27/2018
Careers
70143
491
By: joan83
Comments