Results for - Buying Foreclosures
2,716 voters participated in this survey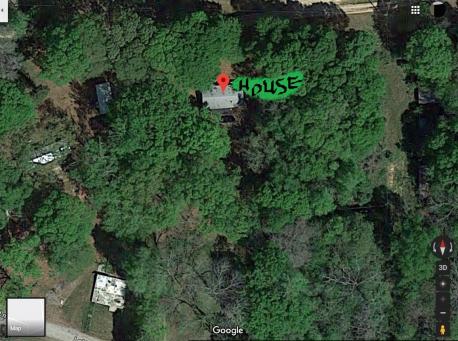 1. So, a few weeks ago I asked how much you would all bid on a foreclosed home with the asking price of 20K, most people bid under, a few on the nose, and very few went over, and the real price was $10K, although I didnt win that bid for that house, and I went over, the buyer backed out after winning & lost her deposit & its back on the market, because she wanted to put a mobile home on the land to live in and the seller said absolutely not, I did win another one. I won this bid on auction.com, for $6501, plus 5% fee so $ 6826 Total, for a 3/2 on .44 acres, with taxes of $208 a year, surrounded by woods, 1060 sq ft inside, with a gas fireplace, large deck out back, clean inside, just needs painting & basic appliances except the dishwasher is there. No structural damage, maybe a slight roof leak in one corner, bank owned properties pay all back taxes & liens, and clean and fix minor repairs before selling. The catch is with Fannymae & HUD properties, is it has to be CASH, buyer has to be owner occupant, you have to move in within 60 days after closing which takes about 30 days so total 90 days. I never left my home to do any of this, all done online, I went by the pics, and will do closing via email, and signed all papers via email and wired deposit, and will wire remaining balance. They email you every step of the way so it makes it easy. No investors can bid on any of these homes until after 15 days because they want lower income owner occupants first time buyers in these homes before flippers, renters, etc., So for all those who said they would never buy a foreclosed home, has all this new info changed your mind?
2. Did you think you could actually buy a decent home with land for under 10K?
3. Would you move to a state that has cheaper nicer homes with dirt cheap property tax for sale on these auctions?
4. I did not make the banks reserve on the bid, but they took my bid anyway, and it was way way under property value, did you think you could not make their reserve and still win the home?
5. Will you now think about buying a house on these sites, fannymae, hud, ( ONLY fannymae & hud have the special rules, the others are just more auction sites), auction.com, hubzu, hudson&marshall, williams & williams, etc., ?
6. Did you learn anything new from these surveys about buying a government, bank owned, foreclosure property?
06/18/2019
Money
2716
54
By: lwmayrand
Comments