Results for - How Many More Children Have To Die Before Gun Violence Is Stopped?
2,154 voters participated in this survey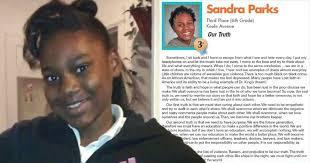 1. Two years ago 13-year old Sandra Parks wrote about gun violence in her Milwaukee neighborhood. She called her essay "Our Truth" — a sobering reminder that, as she said, people's poor choices and hatred have led to so much violence. She wrote about trying to escape from the chaos, from the "black on black crime" that depressed her. Sometimes she would put on her headphones, she wrote, and let the music take her away. But she couldn't escape from it. This Monday, Parks was in her bedroom when a bullet fired from a gun outside, aimed at no one in particular, pierced a hole through her home and landed in her chest. Her last words: "Mama, I'm shot", and the little girl who called for peace and empathy, died. Do you agree that enough is enough -- not one more child, or adult, should die from gun violence?
Yes, I agree and I will comment on what I think needs to be done
Yes, but not sure what can be done
Yes, as long as it doesn't infringe on my right to own a gun
No (and I really hope no one puts this as their answer)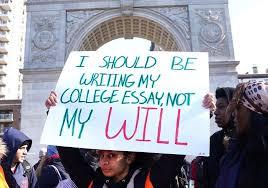 2. Sandra was only 11, a grade 6 student when she wrote her essay for a Dr. Martin Luther King Jr. contest, receiving third place for her grade level at the time. She dreamed of going to college and becoming a writer. Here is her essay called "Our Truth": "Sometimes, I sit back and I have to escape from what I see and hear every day. I put my headphones on and let the music take me away. I move to the beat and try to think about life and what everything means. When I do; I come to the same conclusion … we are in a state of chaos. In the city in which I live, I hear and see examples of chaos almost everyday. Little children are victims of senseless gun violence. There is too much black on black crime. As an African-American, that makes me feel depressed. Many people have Lost faith in America and its ability to be a living example of Dr. King's dream! The truth is faith and hope in what people can do, has been lost in the poor choices we make. We shall overcome has been lost in the lie of who we have become! So now, the real truth is, we need to rewrite our story so that faith and hope for a better tomorrow, is not only within us, but we believe it and we put it into actions. Our first truth is that we must start caring about each other. We need to be empathetic and try to walk in each other's shoes. We shall overcome when we eliminate the negative and nasty comments people make about each other. We shall overcome, when we love ourselves and the people around us. Then, we become our brothers keeper. Our second truth is that we need to have purpose. We are the future generation, therefore we must have an education to make a positive difference in the world. We are the future leaders, but if we don't have an education, we will accomplish nothing. We will overcome, when we use our education to make the world a better place. We will become the next President, law enforcement officers, teachers, doctors, lawyers, and law makers. We cannot continue to put the responsibility on other people. It is our responsibility as future leaders! We must not allow the lies of violence, racism, and prejudice to be our truth. The truth begins with us. Instead of passing each other like ships in the night, we must fight until our truths stretch to the ends of the world." Do you agree that this young girl seems to understand what needs to be done better than many adults, especially those who are in power?
I disagree with lots she has to say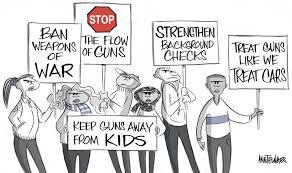 3. Hopefully, you read this essay -- sorry but I did try and create paragraphs and indentations, but could not. Hopefully you were able to read it, although long. It is one of the most powerful things you may read all day. Maybe even all month or year. And an 11 year old child wrote this. An 11 year old child who deserved to be heard and deserved to be listened to, and most of all, deserved to be taken seriously. Will you write, call, email or lobby your political leaders to stop this gun violence now -- and hopefully no other child has to lose their life because of inaction on their part. Will you do this?
I already have, and will continue to do it
11/27/2018
News
2154
140
By: Harriet56
Comments