Results for - Sully, The Service Dog: Mission Complete
2,423 voters participated in this survey
1. Sully, the service dog of former President George H.W. Bush, who passed away at age 94, on Friday night, spent Sunday night lying before Bush's flag-draped casket in Houston. Jim McGrath, spokesman for the Bush family, tweeted out a photo on Sunday night, captioning it "mission complete." Did you see this photo before this survey?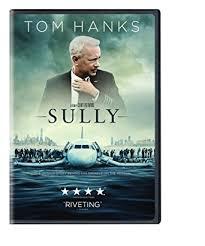 2. Sully, a 2-year-old yellow Labrador retriever, is named after the pilot Chesley "Sully" Sullenberger III, who on Jan. 15, 2009, landed a passenger plane in the Hudson River after hitting a flock of geese. He was portrayed by Tom Hanks in a movie about the incident. Sully became the late president's service dog in June, a couple of months after former first lady Barbara Bush died. The yellow Lab was trained by America's VetDogs, which places service dogs and guide dogs with veterans, active-duty service members and first responders. Did you think that this is a great name for a service dog?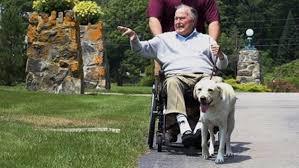 3. Bush had a form of Parkinson's disease that caused slow movements and difficulty balancing, among other symptoms. He frequently used a wheelchair toward the end of his life, and Sully provided assistance with daily life. Sully could open doors, pick up items and summon help. Do you know anyone who has a service dog?
12/06/2018
News
2423
35
By: Harriet56
Comments