Results for - The Face Of A Real Leader
2,263 voters participated in this survey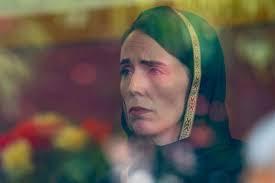 1. Over the past 72 hours the world has witnessed what a real leader looks like in New Zealand's Prime Minister Jacinda Ardern as she reiterated her promise for changes to the country's gun laws Sunday, two days after a gunman killed 50 people in a terrorist attack on two mosques in the city of Christchurch. Ardern said at a news conference that laws need to change and "they will change." She said her Cabinet will discuss the policy details Monday. Today she mourned at a vigil in a full hijab and promised that the nation would not just cover the costs of 51 funerals, but would look after the families and their expenses for as long as it took. This is what a true leader looks like. She brought her people together in the face of tragedy, she literally provided a shoulder to cry on, she showed a courageous face against hatred, and she offered those in distress genuine aide and comfort. Do you admire PM Ardern?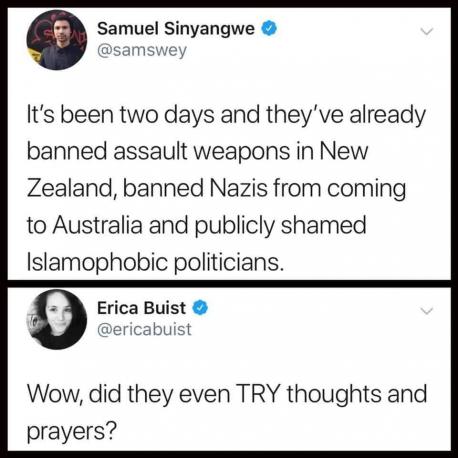 2. PM Ardern also condemned the act as an act of terrorism, called out Islamophobic politicians, most notably Australian Sen. Fraser Anning who tweeted out Islamophobic tweets such as "Does anyone still dispute the link between Muslim immigration and violence?" and "The real cause of the bloodshed on New Zealand streets today is the immigration program which allowed Muslim fanatics to migrate to New Zealand in the first place", and has immediately banned known White Supremacists from entering the country. And yet President Trump said Friday he does not believe white nationalism is a rising global danger. When asked at the White House whether white nationalists were a growing threat around the world, Trump replied: "I don't really. I think it's a small group of people that have very, very serious problems. It's certainly a terrible thing." Do you think his reaction is appropriate?
3. The Jewish Federation of Greater Pittsburgh is reciprocating the generosity it received from the Muslim community after a mass shooting at the Tree of Life synagogue last year. Last October, Muslim groups raised more than $200,000 for the Pittsburgh shooting victims. A gunman stormed into the Tree of Life Synagogue and killed 11 people in what was the deadliest attack ever on Jews in the United States. The Jewish organization is now working to help the Muslim community after this recent terror attack . A spokesman for the Federation said that hate is hate, and no one should feel unsafe anywhere, but especially in their house of worship. If any good was to come out of this terrible tragedy, it could possibly be gestures such as this. Do you agree that hearing stories like this could help bring us all together?
03/23/2019
News
2263
81
By: Harriet56
Comments