Results for - Allen Stanford gets 110 years in jail for $7bn fraud charge - justice served?
227 voters participated in this survey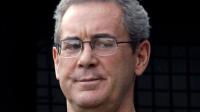 1. Your initial reaction to this news?
He should have been given a longer sentence
Absurd sentence, obviously he's not going to serve it so why bother handing it down?
2. Appropriate sentences for 'white collar' crime?
For white collar criminals, incarcaration is punishment, so jail is the right sentence
The crime was greed, the punishment should be to pay back those wronged. Jail time does nothing
Community service is appropriate - work for free for a charitable organization.
06/23/2012
News
227
5
By: DJ_Ask
Comments