Results for - Inauguration Day Makes HERstory
2,260 voters participated in this survey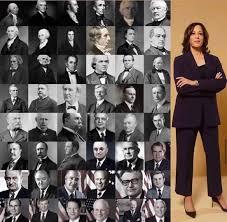 1. It may have been President Biden's day, but the real spotlight was on Vice President Kamala Harris. We will remember watching the first woman, and the first Black and South Asian American, to be sworn in as vice president by America's first Latina Supreme Court justice. Harris broke the barrier Wednesday that has kept men at the top ranks of American power for more than two centuries when she took the oath to hold the nation's second-highest office. Some may say gender or colour should not matter. It is who is best qualified to hold the position. And while that may be true, it does beg the question why it took so long for a woman, any woman to finally fill this position. So, whether you are thrilled to have VP Harris in the position, or not, are you glad that finally, after two centuries, there is finally a woman Vice President?
2. Another young woman who stole the spotlight was Amanda Gorman. The 22-year-old poet from Los Angeles, who took to the stage on Wednesday, was chosen by President Biden as his inaugural poet. Gorman captured everyone's attention with her powerful prose -- echoing the same themes that Biden has returned to again and again and that he addressed in his inaugural address: unity, healing, grief and hope, the painful history of American experience and the redemptive power of American ideals. Did you hear this young woman's poem?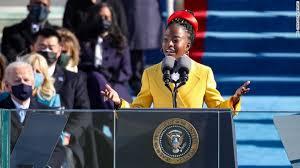 3. Gorman, like Biden, had a speech impediment as a child. (Biden had a stutter; Gorman had difficulty pronouncing certain sounds.) For Gorman, a former National Youth Poet Laureate, her struggle to speak provided a connection not only to the incoming president, but also to a previous inaugural poet. Maya Angelou was mute growing up as a child and she delivered the inaugural poem for President Bill Clinton. Do you think she was a good choice to deliver this inaugural poem?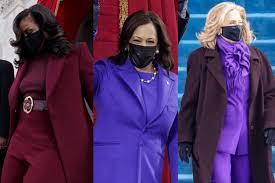 4. Both Vice President Harris, former first lady, Michelle Obama and Hillary Clinton all wore a shades of purple, sending a symbolic message. The three women chose to wear purple to the Capitol Building because it is a combination of the political party colours, red and blue, a symbol of unity and coming together despite political affiliations. Do you agree it is time to put aside party politics and try and unite the country again?
It is always going to be about party politics
01/23/2021
Politics
2260
133
By: Harriet56
Comments