Results for - Lilly Singh Superwoman
2,339 voters participated in this survey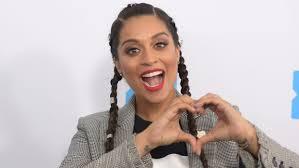 1. Is there anything this Scarborough, Ontario born and raised woman can not do? Lilly Singh, who is now 30 and from a traditional Punjabi family, was leading a fairly ordinary life, until in October 2010, she started a YouTube channel under the pseudonym "IISuperwomanII". She has explained that the name Superwoman was prompted by a childhood idea that she had an invisible "S" on her chest, making her believe she can do anything. Punjabi culture is frequently portrayed in her videos, which also contain satirical takes on everyday life and people's favorite complaints. Now, only 8 years later, she has just been announced to replace Carson Daly as the host of NBC's 1:35 a.m. talk show. The retitled "A Little Late with Lilly Singh" will launch in September, and as noted by NBC, will make her the only female to currently host a late-night talk show on one of the Big 4 networks. Do you know who she is and are you one of her (many) fans?
I know who she is, and am a fan
I know who she is, but would not say I am a fan
I know who she is, and do not like her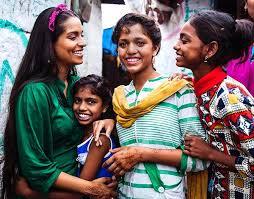 2. If you don't know who she is, here is just a small resume of what she has accomplished in the eight short years since she first launched her YouTube channel, in 2010. Are you familiar with her from any of these projects?
As one of the most successful and lucrative YouTube stars ever (where she's known as IISuperwomanII), Singh has amassed more than 14 million subscribers on her channel.
She's a New York Times bestselling author ("How to Be a Bawse: A Guide to Conquering Life")
She has appeared as an actress in films such as "Bad Moms," "Ice Age: Collision Course," and HBO's "Fahrenheit 451."
She starred in the YouTube documentary "A Trip to Unicorn Island."
In 2017, Lilly Singh was announced as a UNICEF Goodwill Ambassador, to advocate for children's rights. She has led a campaign called "GirlLove", promoting girls to end girl-on-girl hate. With this, she created a "GirlLove" rafiki bracelet with the brand ME to WE, and has helped around a thousand of girls to gain education (including in Kenya and India). In July 2018, Lilly traveled to South Africa as a UNICEF Goodwill Ambassador to meet the students of elementary schools who are speaking against bullying and classroom violence
She has recorded songs in both Punjabi and English, and has collaborated with artists In Jassi Sidhu, rapper Kanwer Singh, and Sickick, among others.
3. Here are some interesting facts about Lilly you may not know, even if you are a fan. How many of these did you know?
Lilly started her YouTube channel to combat depression. While in her senior year of college her grandfather passed away leaving her extremely depressed. She started uploading videos to YouTube and decided to pursue it as a full time career.
She was named Lilly by her older sister Tina. Her sister also has her own YouTube channel, called 'Mom Boss of 3'
Her oldest YouTube video is 'How to Tie a Side Turla Bhangra Pagh (Turban)'! It has almost 900k views
She started out as a dancer
She's a BIG Game of Thrones fan
She graduated from the York University and has a degree in Psychology
She is the first South Asian comedian on YouTube. There was really no one like her when she started.
03/18/2019
Celebrities
2339
30
By: Harriet56
Comments