Results for - New Take On An Old Classic
2,280 voters participated in this survey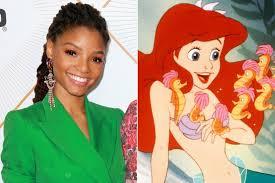 1. In what seems to be a trend these days, Disney is once again redoing one of its classic movies as a live action film. After success with Beauty And The Beast, Dumbo, Aladdin and to be released July 19, and what will surely be the best of the bunch, The Lion King, Disney will next redo 1989's The Little Mermaid. And social media, as usual, is sounding off on the biggest change to this version -- Ariel, the mermaid will be played by actress and singer Halle Bailey, who just happens to be black. Did you see the original The Little Mermaid, and what do you think of this casting?
Saw the original, and think she's a great choice -- who says that Ariel can't be black?
Saw the original, and am not happy about the choice -- Ariel should be played by a white woman with red hair, just like the original
Did not see the original, but I see nothing wrong with a black actress playing the lead
Did not see the original, but I don't think a black actress should play this role
Did not see the original, and can't really comment
2. 19-year-old Bailey, one half of the singing duo Chloe x Halle, received support from many – including Jodi Benson, who voiced Ariel in the original. "The most important thing is to tell the story," she was quoted, "As a family, we have raised our children, and for ourselves, that we don't see anything that's different on the outside. I think that the spirit of a character is what really matters. What you bring to the table in a character as far as their heart, and their spirit, is what really counts". Do you think roles should be cast regardless of skin colour or ethnicity?
In some cases, yes, but not when the colour or ethnicity is a key factor in the character (ie. having a white woman play Pocahontas would have been wrong)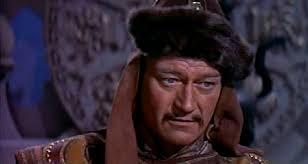 3. Hollywood, and Disney in particular, has been accused of whitewashing characters for decades --Whitewashing is a casting practice in the film industry in which white actors are cast in historically non-white character roles or in roles which are scripted for non-white characters. Here are some examples of this over the years. Are you familiar with any of these movie roles?
Blonde actress Anita Ekberg starred as Wei Ling, a Chinese villager, in 1955's Blood Alley. Co-stars Paul Fix and Mike Mazurki also played Chinese roles.
Edward G Robinson and Loretta Young both portrayed Chinese characters in 1932's The Hatchet Man.
Aloha stars Emma Stone as Allison Ng, a character of Asian and Hawaiian descent.
John Wayne portrayed Mongolian emperor Genghis Khan in 1956's The Conquerer.
Marlon Brando played a Japanese interpreter in the 1956 satire film The Teahouse of the August Moon
Angelina Jolie portrayed African-Cuban journalist Mariane Pearl in the 2007 film A Mighty Heart
In 2012's Argo, Ben Affleck portrayed Antonio J. Mendez who is Mexican-American
In 2013's The Lone Ranger, Johnny Depp portrayed Tonto, who is a Native American warrior.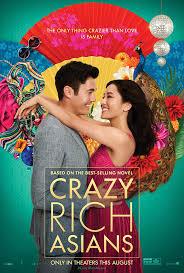 4. More and more, movies and TV shows are being made with "ethnic" or "racial" casting that still has broad mass appeal. Last year's big hit, Crazy Rich Asians became one of the year's biggest movies, and showed that movies with diverse casts can still appeal to everyone, no matter what your race or ethnicity. How many of these movies or TV shows have you seen?.
07/12/2019
Movies
2280
69
By: Harriet56
Comments