Results for - Oscars Once Again Look All-White--Where Is The Diversity?
1,995 voters participated in this survey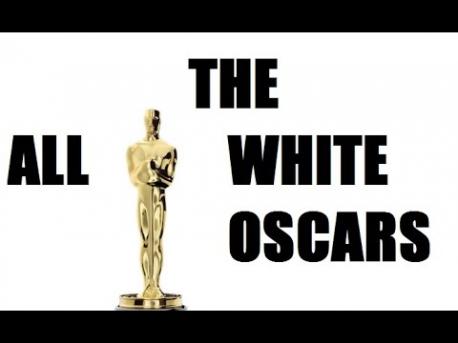 1. When the Oscar nominations were announced this morning, the debate wasn't about if Leo DiCaprio will win this year, or which picture will take home the gold. Instead, for the second year in a year, people were asking "Where are the nominations for people of color?" Even Academy Award President, Cheryl Boone Isaacs, the Academy's first black president, feels the nominations are not representative of the exceptional talent out there with black actors. This of course, is despite stellar performances this year by Michael B. Jordan (Creed), Idris Elba (Beasts of No Nation) or Will Smith (Concussion) and the masterful near-perfect movie Straight Outta Compton. What is your opinion about this?
I agree--the Oscars are way too white-washed this year
I disagree--the nominations should be based on performances, and color shouldn't be a consideration
I feel bad that the nominations are so white-washed, but the performances are better this year with white actors
Don't pay much attention to this sort of thing
2. Last year, this exact same scenario took place, but previous years, this was not the case. And when these black actors won, their speeches were reflective of how rare it was for a black actor to win, or even get nominated. How many of these black winners do you remember for their passionate speeches?
Hattie McDaniel -- in 1940, the first Best Supporting Actress for Gone With The Wind, thanked the Academy for their
Cuba Gooding Jr.-- in 1997, his energy and enthusiasm for his win in Jerry McGuire was refreshing
Halle Berry -- in 2002, she won for Monster's Ball and thanked all the black actresses before her who paved the way
Common and John Legend--last year, with the snub for Selma in acting categories, their speech for Best Song brought everyone to their feet
Sidney Poitier--in 1964, his win for Lilies Of The Valley was celebrated, but it was the congratulatory kiss he received from Ann Bancroft that got everyone talking
Don't remember any of these
3. Some of our finest actors and actresses today are black, and have been cast in movies because of their talent, and not because of their color--stars like Viola Davis, Denzel Washington, Angela Bassett, Morgan Freeman...the list goes on and on. Do you think it is possible for Hollywood to overlook the color of an actor's skin when casting for a role? Or do you think it is still a consideration in many cases, that certain roles are for white actors and certain roles are for black actors?
Certain roles are for white actors and certain roles are for black actors
Color can be and often is overlooked when casting
A little of both -- depending on the actor and the role
01/17/2016
Movies
1995
63
By: Harriet56
Earn Rewards Live
Comments