Results for - Vinyl Dreams, Modern Style
1,639 voters participated in this survey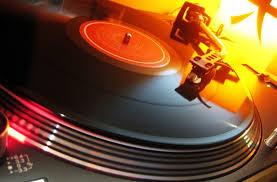 1. Vinyl records are hot right now, fueled not only by millennial nostalgia but by high-tech turntables. As CD and digital music sales continue to decline due to online streaming services like Spotify, vinyl LP sales increased. But this isn't your dad's vinyl (or your vinyl of yesterday)...the vinyl of today is state of the art, and getting even more so. In 2019, an Austrian start-up named Rebeat Innovations is hoping to give the venerable medium itself a high-tech boost with an innovation it's calling "high-definition vinyl." They filed the patent in 2016, and plan to have the HD vinyls in stores by summer 2019. And no worries, with backward compatibility built in they can be played on any current turntable. Do you currently collect vinyl, or do you have a collection from your younger years (or your parents')?
Do not collect vinyl, but may have a few
Have lots of vinyl in my collection from years ago
Both collect now and have some from years ago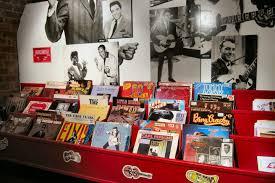 2. Here's some interesting trivia about vinyl. How many of these did you know?
Vinyl actually never totally died, but sales and production did fall off to almost nothing in the early 2000's.
Vinyl LP sales accounted for 14 percent of all physical album sales in 2017
Rock music, by far, drives most vinyl album sales, as the genre accounted for 67 percent of all vinyl album sales in 2017 (versus 69 percent in 2016).
2017 marks the 12th straight year of growth in vinyl album sales.
The Beatles' "Sgt. Pepper's Lonely Hearts Club Band" was the top selling vinyl LP of 2017. The second seller was their "Abbey Road"
Rounding out the top 10 is Soundtrack, Guardians of the Galaxy: Awesome Mix Vol. 1, Ed Sheeran, ÷ (Divide), Amy Winehouse, Back to Black, Prince and the Revolution, Purple Rain (Soundtrack), Bob Marley and The Wailers, Legend: The Best Of..., Pink Floyd, The Dark Side of the Moon, Soundtrack, La La Land and Michael Jackson, Thriller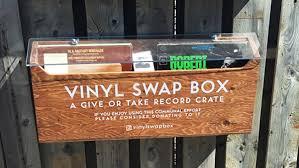 3. An east-end neighborhood in Toronto has a novel idea, thanks to an avid vinyl fan. Matt Durant says he started the "Vinyl Swap Box" — a place where anyone can take or leave a record — as a community outreach project, because he wants to to help out his community, and also help people expand their musical horizons. Durant says the idea was born out of his love of vinyl and fueled by a collection inherited from his father after he passed away. He also wants to keep the momentum of the vinyl revival going. Durant also hopes local artists will submit their work so that people can hear it. Do you think this is a good idea?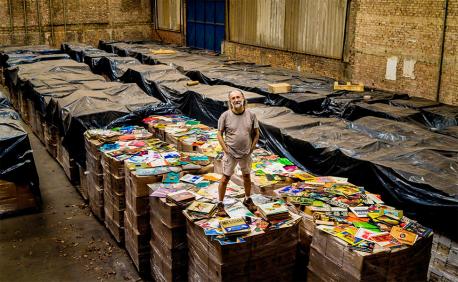 4. To a record collector, nothing can beat going through the record racks, looking for that great find. In fact, true collectors never stopped buying vinyl, although usually in second hand stores. Just ask Zero Freitas, a 62-year-old wealthy Brazilian businessman who has spent most of life amassing a collection of "several million" vinyl records. He has a collection that any vinyl collector would envy, including the entire collection of the late Murray Gershenz, one of the most celebrated collectors on the West Coast and owner of the Music Man Murray record store in Los Angeles, who himself owned over 200,000 records. Freitas also has many albums with very personal messages written on them, from greats such as Duke Ellington, Ella Fitzgerald, Leonard Bernstein, and Dave Brubeck. Do you know anyone who has a huge collection (probably not this big!) of albums?
5. How many of these movies have you ever seen -- all focusing on record collecting, taking place or featuring, you guessed it, the record store?
Scott Pilgrim vs. The World
Fast Times At Ridgemont High
05/26/2018
Music
1639
17
By: Harriet56
Comments