Results for - Reindeer Delivery
2,153 voters participated in this survey
1. Do you order pizza delivery?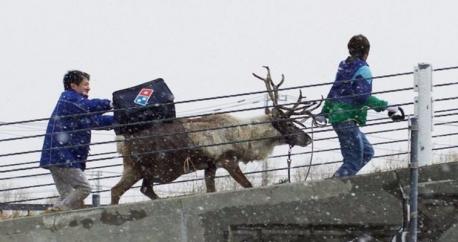 2. In order to get customers into the Holiday spirit and make the best of what's predicted to be one of the snowiest winters in recent Japanese history, Dominos is training Santa's flight team to deliver a different kind of present this Holiday season. The company is taking this potential delivery innovation seriously and is working closely with reindeer breeders to make it all happen. Would you like to see your pizza delivered by Reindeer?
3. Right now, Dominos Pizza Japan is only planning on rolling out the unique delivery method in Hokkaido, the country's northernmost islands. But who knows what the future holds for the pizza delivery game. A reindeer delivery system was the obvious answer they came up with since the cold-weather mammals aren't deterred by snowy roads like human delivery people in cars are. Do you think this is a good way to deliver pizza?
11/29/2016
Food & Drink
2153
33
By: sarahzahm
Comments