Results for - Where Do You Spend Your Booze Money?: An NPR Report
226 voters participated in this survey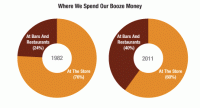 1. NPR reported that people are spending more of their booze money on going out rather than at home. Do you drink more often at home or outside the home?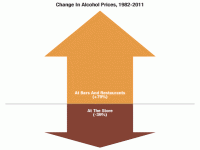 2. Are you aware that the price of booze in grocery stores has gone way down while the price of booze at restaurants/bars has gone way up?
3. Due to our economic times, do you feel that you go out to eat/drink far less often than you used to?
06/29/2012
Food & Drink
226
4
By: the_revenant
Comments