Results for - Spumoni? No, spaghetti
1,972 voters participated in this survey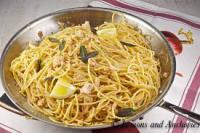 1. Most people love spaghetti! My stepdad's family hails from Asiago, the right north corner of Italy. They are more for butter, olive oil & garlic, and white sauce than red sauce. Having said that, I am not a big fan of red sauce. How about you? What is your go to sauce when it comes to spaghetti?
Red sauce (marinara, regular sauce with or without meatballs, etc)
Alfredo sauce (or another white version)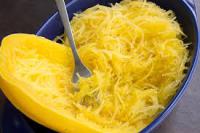 2. Spaghetti squash is amazing. You cook it, then fork it and before your eyes it turns into long strands of spaghetti shaped squash. Substitute it for any pasta based spaghetti dish. Have you had this squash?
I want to substitute it in for a traditional spaghetti dish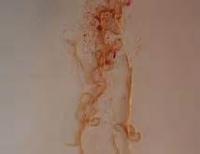 3. My Mom (RIP) used to throw spaghetti on the wall to see if it was done. She would say if it sticks to the wall it's done (just a joke to make us kids laugh). Then when my daughter was small, she would throw her spaghetti on the wall. Not to see if it was done, but to get my reaction. Bad parent, me, I would run out of the room laughing. Have you experienced these things?
One of my kids or relatives has or currently throws spaghetti on the wall
I or someone else has thrown cooked spaghetti on the wall to see if it was done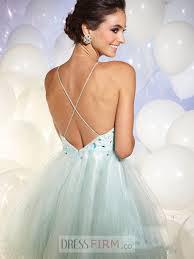 4. What do you think about spaghetti straps on clothing?
It has its place (like for undergarments)
Looks great for any occasion, style (casual --> formal wear)
Not for me, thanks (either wearing or looking at)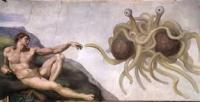 5. The Flying Spaghetti Monster (FSM) is the deity of the Church of the Flying Spaghetti Monster or Pastafarianism (a portmanteau of pasta and Rastafarian), a social movement that promotes a light-hearted view of religion and opposes the teaching of intelligent design and creationism in public schools. Although adherents describe Pastafarianism as a genuine religion, it is generally seen by the media as a parody religion. Have you heard of this or know anyone who subscribes to this church of thought?
I belong or know someone who does
6. Spaghetti triangles: This is a self discovery group activity. Students use spaghetti noodles, of different lengths, to create triangles. They are then asked to generate their own theorem do you see this as brilliant or as bad as counting on your fingers?
As bad as using your fingers for counting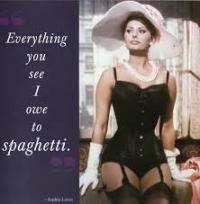 7. Choose your favorite spaghetti quote:
Everything you see I owe to spaghetti. Sophia Loren
I always have parmigiano-reggiano, olive oil and pasta at home. When people get sick, they want chicken soup; I want spaghetti with parmesan cheese, olive oil and a bit of lemon zest. It makes me feel better every time. Isabella Rossellini
I love spaghetti and meatballs... I eat a lot. Susan Lucci
Spaghetti is love. Mario Batali
8. Finally, I have never seen Star Wars and I have never had Spaghettios. How about you?
11/06/2015
Food & Drink
1972
37
By: ptajuggalette
Earn Rewards Live
Comments