Results for - Best Foods for Summer
2,141 voters participated in this survey
Ready to dig into these Summer foods?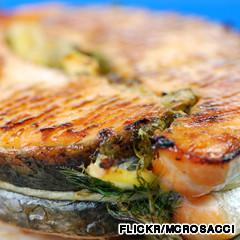 1. In some countries, the coldest, sweetest dishes are considered the best foods for Summer. In others, the hottest (in both senses of the word) are considered the best way to beat the heat. What type of foods would you prefer to eat during the Summer months?
The coldest and sweetest dishes.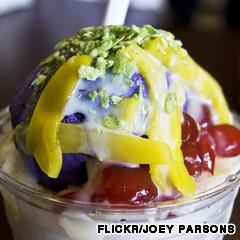 2. Here are some unique Summer dishes (image is of the halo-halo). Which ones would you like to try?
Kulfi - a Indian ice cream that melts slowly in the heat of the Indian subcontinent, kulfi tends to be creamier and denser than its Western counterparts, with flavors such as rose and mango.
Elote - after being grilled, sticks of golden corn are slathered with cheese or mayonnaise. Chili powder and lime juice are sprinkled on top.
Vichyssoise - is an elegant cold soup made from potatoes, leeks, cream and chicken stock.
Som tum - Thailand's green papaya salad combines briny fish sauce, tart lime juice, the kick of chili peppers and the freshness of unripe papaya.
Halo-halo - it can include anything from sweetened beans and chickpeas to preserved fruit and ice cream flavored with mango, taro, coconut or other summery fruit.
Spam musubi - a slice of fried spam on top of sushi rice wrapped with nori.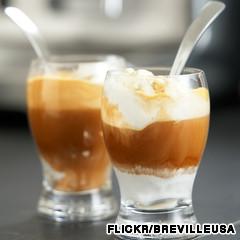 3. Here are some more unique Summer dishes (image is of the affogato). Which ones would you like to try?
Shaved milk ice - is made with frozen condensed milk that's run through a shaving machine to create thin sheets of white milk ice that piles up in folds with syrup and fruit.
Sliced watermelon rind - The rind can be saved to make pickles or dressed to make a salad. It's also good stir-fried or stewed.
Affogato - A scoop of vanilla gelato is scooped into a cup and a shot of hot espresso is poured on top (you can also add a shot of Amaretto or coffee liqueur).
Peach cobbler - a timeless, simple American dish that coats cooked peaches in a blanket of biscuit crust.
Meze - a piece of feta cheese with a few kalamata olives, or an impressive spread of hummus, tarama, cacik, baba ganoush, falafel, dolma and haloumi cheese.
Salmon - can be poached in champagne or grilled outdoors, it's all delicious.
06/28/2016
Food & Drink
2141
23
By: SmokeyandBandit
Comments