Results for - Prozac Nation
2,100 voters participated in this survey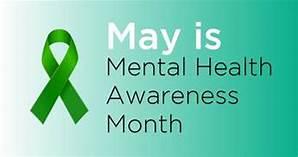 1. Since 1949, May has been designated as Mental Health Awareness Month. The objective is getting the word out that mental health is something everyone should care about since it can and will affect everyone in different degrees at different times in their lives. Contrary to what some think, mental health is no different than physical health -- and steps to keep us healthy mentally should be as important as physical well-being. In some cases mental well-being is often neglected, hidden or even dismissed as "unimportant" and "not real". In recent times, attitudes towards mental health issues appear to be changing. Negative attitudes and stigma associated with mental health have reduced and there has been growing acceptance towards mental health issues and support for people with them. Do you pay more attention to your mental health or your physical health?
Pay more attention to my physical health
Pay more attention to my mental health
Pay equal attention to both my physical and mental health
2. This year is also the 25th anniversary of the memoir, Prozac Nation: Young and Depressed in America, written by Elizabeth Wurtzel, the book that described the author's experiences with atypical depression, her own character failings and how she managed to live through particularly difficult periods while completing college and working as a writer. Prozac is a trade name for the antidepressant fluoxetine, which is one of the most often prescribed antidepressants for depression and other mental illnesses, such as Obsessive Compulsive Disorder and Bulimia. In 2016 it was the 29th most prescribed medication in the United States with more than 23 million prescriptions. Have you ever been on Prozac or another brand of fluoxetine?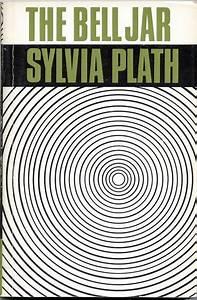 3. As difficult as it is to diagnose and treat mental illnesses, it is equally difficult to understand what someone goes through when they have a mental illness. To fully help someone, it is often important that we understand what the other person is going through. When Sylvia Plath wrote The Bell Jar, in 1963, it was one of the first books that attempted to describe what mental illness feels and looks like. There have been very good books written, often by those who have experienced it first hand. Have you read any of these on the list (please feel free to add a book you would recommend in the comments)?
Fans of the Impossible Life by Kate Seelsa
Symptoms of Being Human by Jeff Garvin
Kissing Doorknobs by Terry Spencer Hesser
The Silver Linings Playbook by Matthew Quick
Fangirl by Rainbow Rowell
The Upside of Unrequited by Becky Albertalli
It's Kind of a Funny Story by Ned Vizzini
We Are The Ants by Shaun David Hutchinson
The Perks of Being a Wallflower by Stephen Chbosky
Wintergirls by Laurie Halse Anderson
The Memory of Light by Francisco X. Stork
Every Last Word by Tamara Ireland Stone
Girl In Pieces by Kathleen Glasgow
My Heart and Other Black Holes by Jasmine Warga
All The Bright Places by Jennifer Niven
05/12/2019
Health & Fitness
2100
28
By: Harriet56
Comments