Results for - New Bandages Help Injuries Heal Faster
2,536 voters participated in this survey
Harvard Scientists Invented a New Bandage Inspired by Fetal Skin – The gel-based active adhesive dressings may be able to help wounds heal faster than other bandages.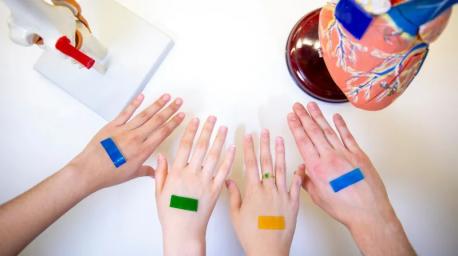 1. Here's a nifty if still early-in-development bit of science. This week, scientists at Harvard and elsewhere said they've created a novel type of dressing that could rapidly heal all sorts of wounds. The gel-based, heat-activated design was inspired by the Wolverine-like skin we have when we're in the womb. Considering they pass safety standards and strict medical guidelines, would you be willing to try these new bandages when they're available on the market?
2. It's well known that our fetal skin can completely regenerate itself when injured, without scarring. This happens, at least partly, because embryonic cells produce protein fibers that quickly and tightly close up and contract the skin surrounding a wound. As adults, our skin cells can still do this to an extent, but nowhere to the same degree. Does it make sense to focus our medical efforts on mimicking natural healing processes that our bodies are already capable of on their own?
3. The research team, which also includes scientists from McGill University in Canada, say they've found a way to coax our skin back into its younger self, healing-wise. The team's work showcasing their design was published this week in Science Advances. When you hear about new groundbreaking endeavors in the medical community, have you ever looked up and read about the advances in a medical journal?

4. According to the study, the active adhesive dressings, as they've been called, are made out of "thermoresponsive tough adhesive hydrogels that combine high stretchability, toughness, tissue adhesion, and antimicrobial function." The advanced adhesive material— stickier than what's found in conventional wound dressings—is activated when exposed to body heat. They also contain silver nanoparticles, which have antimicrobial properties, to further boost healing. Does this technologically advanced bandage sound like something that could make a major positive impact on the medical field?
5. In both pig and mouse skin, the dressings were shown to close wounds much faster than traditional bandages, while reducing the time it took for them to heal. They also appeared to cause no inflammation or immune system response, indicating their safety on living tissue. And in a computer model created by the team, the dressings were projected to have a similar wound-closing effect on human skin as they did on mice, suggesting they'd be just as effective. Does it bother you that they test these new materials on animals before completing the development phase?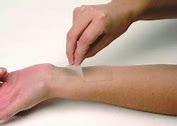 6. Of course, successful animal experiments and computer simulations are not a guarantee that these dressings will work for people. So human trials are undoubtedly needed. The authors said they plan to study whether their invention can work as well under a variety of medical scenarios and conditions, such as colder weather, which can affect the skin's temperature. Would you be willing to participate in human trials to test a new medical product such as these active adhesive dressings?
08/09/2019
Health & Fitness
2536
39
By: bezdekbt
Comments