Results for - Bucky the Squirrel
1,676 voters participated in this survey
1. Have you heard the story of Bucky the Squirrel?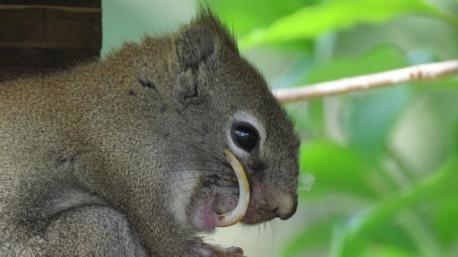 2. Jannet Talbott, a rancher in Barrhead, Alta, saw this squirrel eating ground seeds in a bird feeder on her ranch, and noticed something different about him. Have you ever seen a squirrel in such a predicament? (picture taken by Jannet Talbot)
3. Were you aware that a squirrel's teeth continuously grow throughout their lives?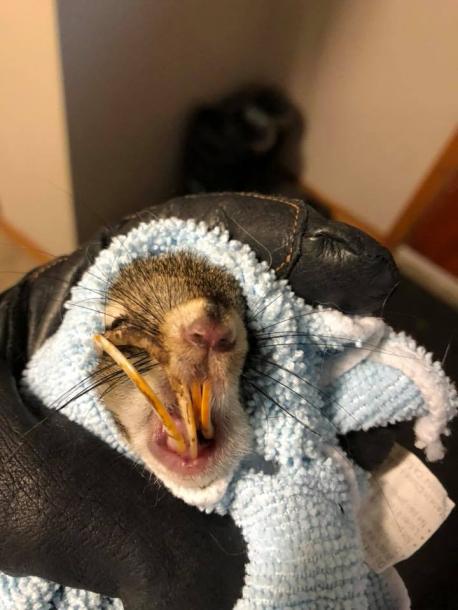 4. Jannet decided that she needed to help Bucky (the name she gave him) and thought of setting a live trap, but opportunity came and she was able to capture him when he had his back to her, and upon further examination saw that he was in pretty bad shape and wouldn't survive if she didn't help him. Have you ever rescued a squirrel?
5. "His two upper incisors were curled inside his mouth and they could have easily continued to grow right through the roof of his mouth." After watching some instructional videos on YouTube, Talbott — who has spent years tending to sick livestock on her farm — swaddled the surprisingly co-operative squirrel in a blanket, covered his eyes and got to work with razor-sharp wire cutters. Squirrels have no feeling in their teeth and even after she had finished trimming, the squirrel was in "no hurry to get away," Talbott said. (Source: CBC news). If you could, and given the opportunity, would you have done the same as Jannet did?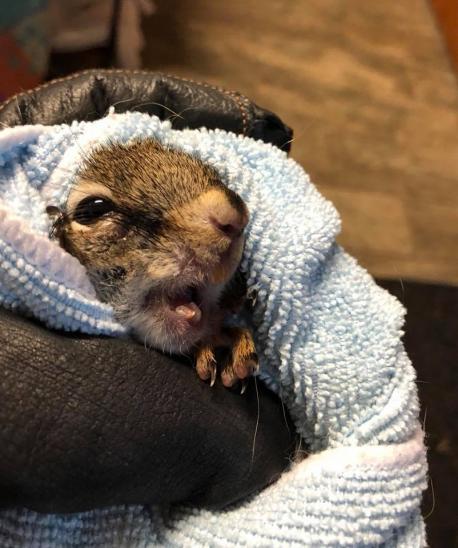 6. Once she was finished cutting his teeth, and after a short rest, she released Bucky and I quote: "I put him back in the tree and he was so happy," Talbott said. "He rubbed his little cheeks all on the bark like he couldn't believe that tusk was gone. "And when I saw him this morning. He was chattering away at me and he looks just fine." Do you think Bucky was finally a happy squirrel?
06/22/2018
Living
1676
50
By: BelLise
Comments