Results for - Police Officer Mows Lawn for Elderly Woman
2,479 voters participated in this survey
A police officer in Minnesota performed a welfare check on an elderly woman and then mowed her overgrown lawn.
1. Have you heard of this story before this survey?
2. Officer Matt Siltala of the Orono Police Department went to an elderly woman's home to see how she was doing and noticed her yard was in disarray. The woman was fine, but officer Siltala asked her why her yard was so unkempt. She explained that she had no one to mow her yard for her. Do you or have you ever had trouble keeping your yard maintained?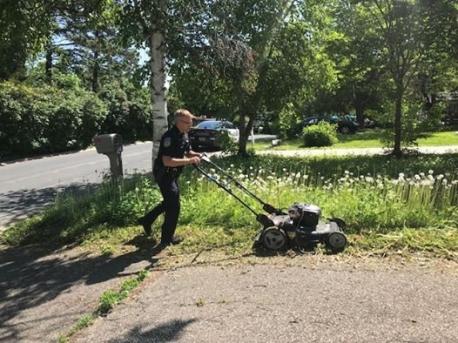 3. Officer Siltala then grabbed the woman's lawn mower and push-mowed her yard for her. Obviously going above-and-beyond, do you think the officer deserves special recognition for his dedication to caring for the community he serves?
4. The police department's photo has since gone viral, receiving more than 2,500 reactions and several hundred Facebook shares as of Monday. WPEC reported that the police department noticed a Facebook comment revealing that people want to help the elderly woman with her lawn on a longer-term basis. Do you think it is due to Officer Siltala's example and willingness to help the elderly woman with her yard that this woman received such outpouring of support from the community?
5. The Police Department announced that they will get back to the residents who offered to help the woman and try to orchestrate the community's willingness to help her in the future. Does this story strengthen your faith in the law enforcement community as a whole?
06/21/2019
Living
2479
65
By: bezdekbt
Comments