Results for - Alabama Man Sentenced to 600+ Years for Sex Crimes
2,625 voters participated in this survey
An Alabama man who admitted to raping, sodomizing and sexually abusing young children has been sentenced to 615 years in prison for those crimes.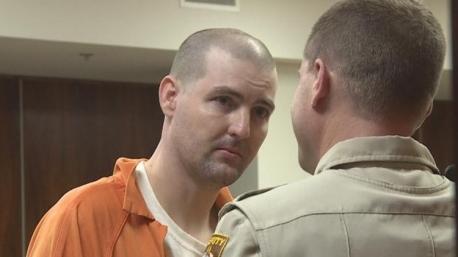 1. Raven Smith, 35, apologized to the families of five girls younger than the age of 16 that he molested over a period of several years before he was sentenced to 615 years. Do you think this sentence is excessive?
2. Have you heard of this story before this survey?
3. One child's mom said she believed there were more victims who were too scared to come forward. "I don't want them to be afraid anymore," she told reporters. "I want them to know he's in jail and can't ever hurt them or anyone else," she said. It's quite possible that the court believes there were more than just the 5 victims, which is why such a hefty penalty was administered. Do you think it is important for victims of sexual assault to know that their offender will be unable to hurt them or anyone else, ever again?
4. It is unlikely that Smith will be released early on parole. Does it bother you when criminals are convicted and sentenced to a certain amount of time, but are released early on parole?
5. Even if Mr. Smith would be eligible for early release, I doubt he would make it that far. There seems to be a code of honor, even among incarcerated criminals. Child molesters are especially hated, even among prison populations. If you think about it, a lot of the other incarcerated men have wives and children of their own. If they are forced to share space with someone who sexually assaulted children, there are usually pretty hard feelings. Do you think it is likely that Raven Smith will be assaulted, or more serious, before the end of his first year behind bars?
07/16/2019
Living
2625
97
By: bezdekbt
Comments