Results for - COVID lunacy - woman strips off dress and uses it as a mask so she can get ice cream
2,451 voters participated in this survey
Hey, sometimes you have a craving that just has to be satisfied, and you'll go to great lengths to see that it is. This Argentinian woman was experiencing just that and wasn't going to allow some asinine mask mandate to stop her from getting a double scoop of rocky road!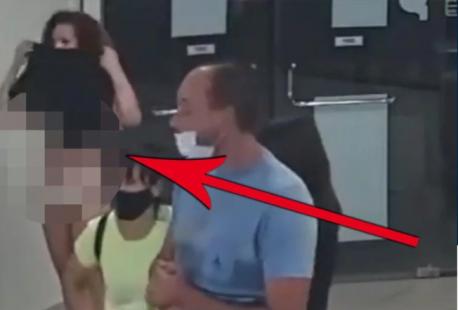 1. The scene could come right out of a COVID-themed sitcom—God, help us if such a thing actually comes to fruition. A father and his children watch as the woman is asked to leave anyway. Have you seen someone try something crazy to try to comply with mask mandates?
2. "Don't ask me for my mask, I'm putting it on," she's reported to have told the staff. Have you fashioned a makeshift mask from clothing you were already wearing - or something you were carrying?
3. But she is forced to leave, obviously perturbed that her sweet tooth has been deprived of the one thing she most desired at that moment. Have you been denied service at a location for failure to have a suitable mask?
4. Are you getting weary of the mandates for COVID and wish it would all go away?
01/23/2022
Living
2451
69
Anonymous
Earn Rewards Live
Comments