Results for - Life Insurance - What do you have?
24,501 voters participated in this survey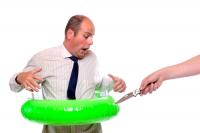 1. Which of the following types of insurance coverage do you have?
Group life insurance through work
Second to die life insurance
Have insurance, not sure what type
Insurance is a waste of money
I want insurance but I have not gotten around to buying insurance
It's too difficult to understand what all of these options are
2. What period did/does your term life policy cover?
Till my youngest child reaches age 21
Have permanent life insurance
3. Did you buy your insurance through..?
An association (i.e. CAA, etc)
4. Why is life insurance important to you?
To assist with mortgage or other debt and expenses in the event of my death
Protect my family in the event of my death
To ensure my children complete their education
To protect my spouse and or children's inheritance
As part of my charitable giving program
Life insurance is not important to me
5. Are you aware that under a term policy, your beneficiaries will not receive a payout if you pass away after the term is over?
6. Are you aware that most term policies will allow you to upgrade your policy to a permanent one?
01/30/2012
Living
24501
65
By: lizzy
Comments