Results for - That Scent Brings Me Back To My Childhood!
1,714 voters participated in this survey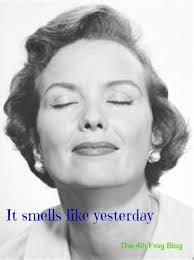 1. The other day I was in the mall and a lady in front of me smelled exactly like my Grandma did. She was wearing a perfume that took me back over 10 years ago when my Grandma was alive, so much so I started to tear up. Have you ever caught a whiff of a scent that takes you back to your much younger days?
That's never happened to me
N/A I have no sense of smell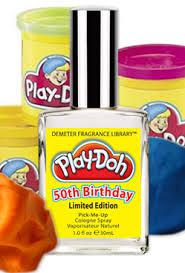 2. Demeter Fragrance Library has a fragrance called "Play-Doh" that actually smells just like Play-Doh. They released it to celebrate the 50th anniversary (in 2006) of the modeling compound and it is still available to purchase. Would you buy this fragrance?
Definitely! This scent takes me way back!
Maybe for a gift or even gag gift
No, it's for kids, not adults!
This scent does nothing for me!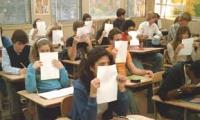 3. Here are some other scents that may take you back to your childhood--how many of these scents bring up memories for you?
The spirit duplicator—aka the Ditto machine—largely vanished with the spread of Xerox machines in the '70s.
Shootin' Shell cap pistol that produces noise, smoke and a Wild West odor not unlike that of an old-fashioned kitchen match.
Like baseball cards, Bazooka Joe comics picked up traces of the sugar and the unmistakable aroma of classic pink bubble gum.
Silly Putty--not as pungent as Play-Doh, but with a smell all their own
Crayola Crayons fresh out of the box
New Car Smell--cars simply don't smell like that any more!
08/25/2015
Living
1714
26
By: ghahrem5
Earn Rewards Live
Comments