Results for - Imperfect Birthday Cake
1,731 voters participated in this survey
1. How often do you have birthday cakes made/designed for you by a bakery?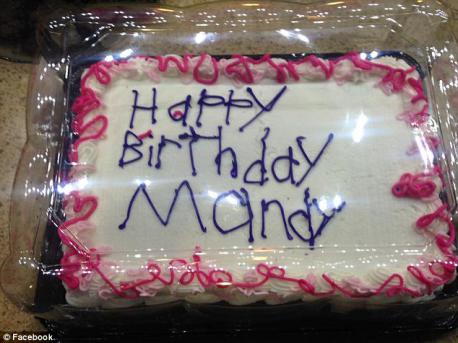 2. Lisa Aldrich of Grand Rapids, MI picked up a plain sheet cake in the bakery department of her local Meijer. She handed it to a woman behind the counter and asked her to write on it. She did not notice the cake until she was checking out upfront. The writing was very "amateur" and messy. She was told by the cashier that the girl who must have scrawled the message was autistic and not supposed to write on the cakes. Aldrich happily bought the cake and took it home. Would you have accepted a cake that looked like this?
3. Aldrich posted the picture and story online and it soon went viral. People in the Autistic community were praising Aldrich and Meijer for their kindness and inclusiveness. After the story got so much attention, some people began to speculate that Aldrich was in fact a Meijer employee, trying to get more business for their company. Would this thought have occurred to you?
12/13/2015
Living
1731
28
By: MamaV1776
Comments