Results for - Satisfaction Guaranteed, Or Your Money Back
2,139 voters participated in this survey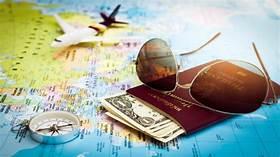 1. British Columbia resident Salina Yu and her family spent a week in Cuba in March 2018 — but the vacation wasn't what they had expected. She was unhappy with the family's hotel room, her son had been bitten by insects and she had to be treated in hospital for a flare-up of her asthma. And not long after they returned, Yu received a full refund on her credit card for the $3,447 she'd spent on the all-inclusive vacation. She argued that was only fair, since the vacation was pretty disappointing. Those claims didn't fly with the Civil Resolution Tibunal (an online tribunal that hears small claims disputes for $5,000) who ordered Yu to repay the cost of the vacation plus about $230 in fees and interest to her booking company, TripLink.ca. Do you think customers should get a refund for vacations that they felt were "disappointing"?
Yes, if the vacation didn't meet the standards outlined by the booking company
Yes, if unforeseen circumstances ruined the vacation -- such as construction, power outages, etc.
Yes, under any circumstances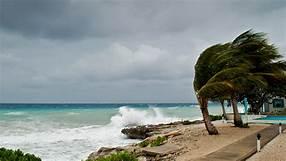 2. Some travel companies have a weather guarantee - such as hurricane guarantee or severe weather guarantee. These guarantees will compensate you so that if all or part of your vacation is affected by hurricane or severe weather, you won't completely lose out. Have you ever booked a vacation that offers a "severe weather and/or hurricane guarantee"?
Do not travel/do not travel using these types of bookings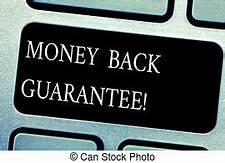 3. Satisfaction guaranteed or money refunded-- the 18th century businessman Josiah Wedgwood pioneered many of the marketing strategies used today, including the satisfaction-or-money-back guarantee on his pottery products, to send his products to rich clientele across Europe unsolicited. The money-back guarantee was also a major tool of early U.S. mail order sales pioneers in the United States such as Richard Sears and Powel Crosley Jr., and Canadian Timothy Eaton to win the confidence of consumers. Of course, with any money back guarantee, comes people taking advantage of those policies. Costco, who has one of the best return policies in retail, shared some of their strangest return stories. Have you heard about any of these?
After buying (and evidently eating) a $200 vacuum-packed ribeye steak, one Costco member returned a container of cooked bones and fat, and was entirely reimbursed for their return.
A few months after Costco's Garden Centers closed, many members are known to return dead plants.
At one Costco, a woman returned an empty bottle of wine because "it gave her a headache."
A customer returned a Sony boombox that was more than 10 years old — and they still had the receipt!
A woman once tried to return a 13-year-old fish after leaving it in her freezer and forgetting about it. She threatened to call corporate if she wasn't allowed to return it — so return it, she did.
05/27/2019
Travel
2139
51
By: Harriet56
Comments