Results for - First She Gave Me Life; Now She Gave Us Our Life
2,251 voters participated in this survey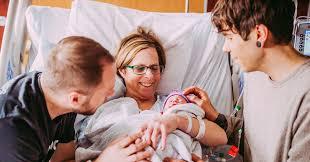 1. Cecile Eledge gave birth to her son's baby via surrogacy, joining a small group of women over 60 who have defied their age to give birth. She didn't think her 61-year-old body would be able to carry a baby, but with her son and his husband desperate to start a family, the loving mother was eager to help. Desperate to help her son, Matthew Eledge, 32, and son-in-law, Elliot Dougherty, 29 become parents, her only thought was "I wanted to do everything I humanly could to give these guys their gift." Matthew and Dougherty wed in 2015 and anticipated the challenges they'd have to overcome to become parents as a same-sex couple in Omaha, Nebraska. They turned to in vitro fertilization, with Dougherty's sister donating her eggs and Matthew using his sperm. When Cecile offered to be the surrogate, it came as a bit of a surprise, but the medical team was confident she could do it, given her physical condition, which they likened to a woman twenty years younger. Cecile gave birth to her granddaughter — her son's baby — Uma Louise Dougherty-Eledge, on March 25. Do you know any couples who turned to a surrogate to help them realize their dreams of becoming parents?
I actually have been a surrogate for someone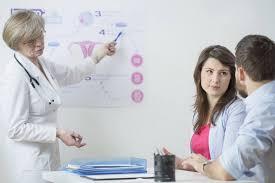 2. When faced with obstacles in having children, some couples go to extreme measures to make these dreams a reality. And adoption is not always an answer. Some couples are lucky; the adoption goes smoothly. Increasingly, however, adoption is snarled, discouraging, and costly whether you adopt in domestically or internationally. That could be why only two percent of American and Canadian families adopt. While some experience no issues when having a family, many do. Have you or someone you know had a child using any of these methods?
Artificial insemination—of mother with father's sperm
Artificial insemination—of mother with donor sperm
Artificial insemination—with egg and sperm donors, using surrogate mother
In vitro fertilization (IVF)—using egg and sperm of parents
IVF—with Intra-Cytoplasmic Sperm Injection (ICSI)
IVF—with Preimplantation Genetic Diagnosis (PGD)
IVF—with egg and/or sperm donor
IVF—with surrogate and/or sperm and egg donor
Nuclear transfer and cloning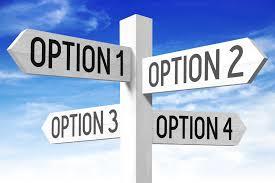 3. I have a friend who has three sisters, and all of them faced fertility issues. On sister chose to adopt, and they adopted a now seventeen year old daughter from China, as an infant. One sister went through countless invasive methods to try and get pregnant, and after years of trying, and many hardships, chose to have a baby through surrogacy -- using my friend (who had three children of her own) as the surrogate. So, my friend carried her sister's baby using her sister's egg and brother-in-law's sperm. That baby is now a fifteen year old girl who wants to become a fertility specialist when she grows up. (Thought that was an interesting career choice) The other sister and her husband ended up deciding the risks and cost was too much for them financially, so they are childless by circumstance (as opposed to choice) and are the most attentive and wonderful aunt and uncle they could possibly be. If you could not conceive children (hypothetically if you do have them), what would you do?
I would try any of the procedures listed above
I would try any of the procedures listed above, except the ones involving surrogacy
I would chose to remain childless
Do not want children so this is not an issue for me
Cannot answer this question
06/26/2019
Parenting
2251
43
By: Harriet56
Comments