Results for - Answering To A Higher Calling
2,143 voters participated in this survey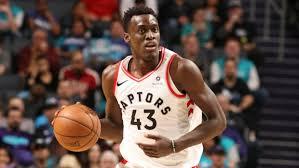 1. Whether you follow the NBA (National Basketball League) or not, Pascal Siakam of the Toronto Raptors has a story that seems to have been ripped right from movies. Three years ago, "Spicy P" was a late first-round pick, a project. Six years before that, he didn't even play basketball. In fact, growing up in Cameroon, Siakam initially had little interest in basketball, unlike his older brothers, all of whom earned scholarships to NCAA Division I schools. He was actually "hand picked to embody his family's Catholicism" and attended St. Andrew's Seminary, a Catholic institution at age 11, but at age 15, knew he had no interest in becoming a priest. He was chosen to attend a Basketball Without Borders camp, despite having had virtually no basketball experience, and he gained attention for his athleticism and extremely high energy level. The rest, as they say, is history. Do you find his personal journey to the NBA interesting?
Yes, and I'm a basketball fan
Yes, and I'm not even into basketball
Not into basketball and/or no interest in sports figures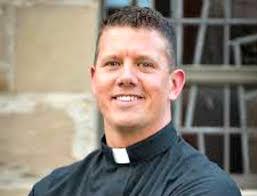 2. Taking the leap from the priesthood to professional basketball may seem like a stretch, but the 6' 9" basketball star is not the only athlete to combine the two. Have you heard about any of these professional sports figures who shifted their career aspirations into a different calling?
Napoleon "Nip" Kaufman is a former American football player and currently an ordained minister and head football coach at Bishop O'Dowd High School in Oakland, California. He was a former NFL running back, playing for the Oakland Raiders for the entirety of his professional football career.
He competed in the 1996 Atlanta Olympic games on the U.S. handball team as Joseph Fitzgerald, but now Father Joe Fitzgerald is an ordained Roman Catholic priest
Kenneth Lee Hutcherson was an American football linebacker in the National Football League and senior pastor at Antioch Bible Church in Kirkland, Washington, where he had been since 1985. His nickname from his NFL days was "The Hutch".
Miles Gregory McPherson is the pastor of the Rock Church in San Diego, a motivational speaker, and a former NFL football player. He was a former defensive back with the San Diego Chargers,
Once the youngest Wimbledon quarter-finalist, tennis star Andrea Jaeger is now an Anglican Dominican nun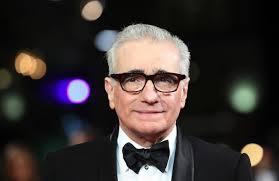 3. Some famous people almost chose to pursue a religious calling rather than a casting calling. How many of these did you know?
Before becoming the most famous member of the Church of Scientology, Tom Cruise once attended seminary school.
Martin Scorsese studied to be a priest before enrolling in NYU film school.
Anjelica Huston studied to be a nun in convent school.
Dan Aykroyd attended seminary school until he was expelled for a prank at age 17.
Gabriel Byrne spend five years in seminary school.
06/12/2019
Sports
2143
16
By: Harriet56
Comments