Results for - Solar Powered Shopping Malls!
3,269 voters participated in this survey
Toronto's Yorkdale Shopping Centre has 35-acres of flat roof area that's wide open to all-day sun. For owner and operator Oxford Properties, there was no better place to install and test a massive, 20,000-square-foot solar array. Their mission is to generate enough green energy to power the mall's one million square feet of retail space for at least 20 years, possibly longer. Oxford management hired Canadian engineering company RESCo Energy Inc. in the spring of 2017 to install 600 solar panels in clusters around the mall's roof surfaces. If calculations were correct, the panels would achieve maximum power output in midsummer, just in time to offset the peak electrical draw needed to power the mall's air conditioning. In the past, the economics of solar depended on incentives, such as Ontario's Feed-In-Tariff (FIT) Program in effect from 2009 to 2016, to promote greater use of renewable energy sources. Even with the elimination of these incentives, rooftop solar still makes sense because of the impressive return on investment, according to Mr. Neate. The financial model for this project assumed a 20-year life expectancy for the solar cells, but with scheduled maintenance, he predicts they could easily continue to operate for 25 to 30 years.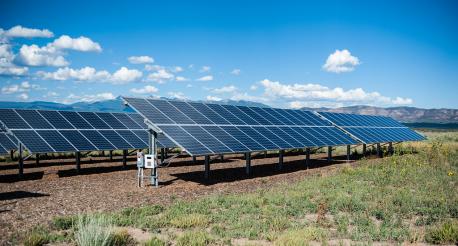 1. Are you aware about any government incentives that cover the cost of installing solar panels?
2. Do you think even local retail stores should install solar panels?
3. If you can accumulate one year's electric power in four months of summer would you consider installing solar power panels in your house?
4. Mr. Plesman is equally optimistic about the future of roof solar for malls. "We hope our work can be a model in the real estate industry by demonstrating that solar energy is both environmentally and financially smart," he says. Do you think solar power industry should collaborate with real estate industry?
08/08/2019
Technology
3269
59
By: Tellwut
Comments