1.
1.
Best Survey Finals: Out of the following, which survey topic is your favorite?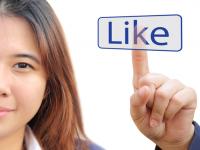 Does the world need to control pollution through new clean energy to keep a clean planet for future generations?
27%
Moral dilemmas? (e.g. finding money on the ground)
29%
Are you always able to separate a celebrity's real life actions from the work they do?
8%
If your bf/gf got into an accident and their face became severely deformed, would you still stay with them?
17%
Does it annoy you when someone is talking to you, and they constantly say"um" or "uh" in between what they're saying?
19%