12 Days of Tellwut - Winners & a peak at the most interesting results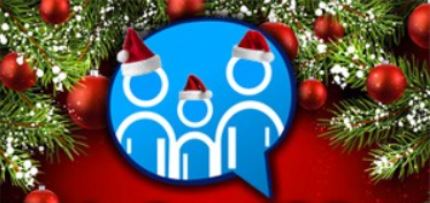 The holidays have passed and you're probably starting to recover from a shopping frenzy that lasted almost 2 months. If you had a Christmas tree you probably took it down already or are at least contemplating on it. And that action alone makes you think back of the holidays (we hope with a nostalgic smile!).
At Tellwut we're also having a nostalgic moment and as people look through their phones and photo albums for memories, we're looking at our fun surveys over the "12-Days of Tellwut" campaign. Hoping you had fun answering these surveys as much as we did creating them!
Without further delay, the moment everyone's been waiting for - please find below our winners for the 4 gift-cards worth $25:
ninad,
greatwakering565
prencyss
Meggan
  Thank you to everyone who participated! We hope you all had fun with these surveys, and enjoyed the extra points! Watch out for our monthly promotions.
And if you'd like to get a peak of some of the more interesting results of the surveys, keep on reading:
Bill Gates needs a better PR agent: ~14% of Tellwuters would not accept a gift from him regardless what it might be.
More Tellwuters in US (53%) vs Canada (38%) would accept a gift of cash instead of a COVID vaccine for them and their family (~25% in US vs 36% in Canada). And yes, we agree with everyone who commented that $500-$1000 from Bill Gates would be peanuts, still cash was the favorite option for Americans.
As far as travelling more Tellwuters are concerned about getting stuck in quarantine than any other scenario.
Almost 4% of Tellwuters make gifts themselves and are good with crafts. We're now considering adding an option to upload pictures in the comments so we could rejoice at some of those marvelous ideas! Would you love this feature?
More than half (57%) of Tellwuters had done their holiday shopping before or on Black Friday/Cyber Monday sales
Favorite foods: turkey, gravy, mashed potatoes and stuffing topped the list along with variations on that. YUM! For deserts, Tellwuters love homemade cookies and squares, pies, chocolate candy and cheesecake.  Hot drinks topped the favorite beverages list: Hot Cocoa/Hot Chocolate/Eggnog 
Almost half (49%) of Tellwuters don't drink beer for which half  say "Good for you!" and half say "You don't know what you're missing!"
We asked about a beer not readily available in North America: Cherries and Wildflower.  We'll let producers know there's curiosity (almost 30% of Tellwuters saying they never tried but would be curious). The more surprising part was in the comments section where some of you said you'd try it even if you're normally not drinking beer.
The lovable bearded old man in a red suit that gives kids around the world gifts in a single night is a hero! ~60% of the US Tellwuters say his house is in Alaska while ~70% of our Canadian Tellwuters say his house is in Canada, H0H0H0 postal code. 
Social Distancing spoiled it for kids who wanted to see Santa in person as parents were more likely to avoid crowds vs taking them to a mall or public place with Santa listening to wishes for gifts.
The vast majority of Tellwuters agree that Santa Claus is a keeper, giving kids a fun experience growing up. It can be heartbreaking for children finding out that Santa is not real, but the memories of looking under the Christmas tree for gifts and the amount of preparation to receive Santa outweigh the sadness of the moment.
We're sorry we spoiled it for those few Tellwuters who had to find out from a survey that Santa is not real!
As far as Christmas trees go, most Tellwuters agree having a real Christmas tree is the best, and while a lot of folks opted for an artificial one, the reason had to do more with practicality and cost saving than anything else.
To those who didn't know let us clarify: many Orthodox Christians continue to celebrate Christmas based off the Julian Calendar as opposed to Gregorian Calendar. This is very common in Russia, Ukraine, Serbia, Jerusalem and a few other countries, and obviously celebrated as well by some immigrants in US/Canada. They celebrated Christmas on 7 January 2021! Merry Christmas to them!
Many Tellwuters have gone caroling door to door in the past and understandably, some are not happy with 2020's turn of events preventing them from this beautiful tradition. 
Christmas Fairs in 2020 were not worth the risk according to 42% of Tellwuters. Safety first! 
Of those who were planning to go to Christmas markets, Canadian Tellwuters are motivated by curiosity and food/drinks while American Tellwuters were motivated by curiosity and the opportunity to buy unique Christmas decorations (food and drinks were not that far on the list of preference either!).
Let us know in the comments what topics we should use for the next programs!
If you like this post, don't forget to share it with your friends!