EFFECTS OF COVID-19 (CORONAVIRUS) ON EATING HABITS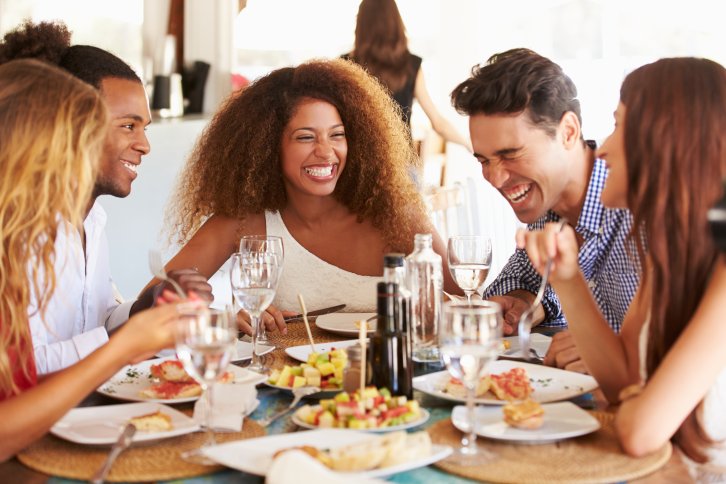 June 2020 - Tellwut's survey of over 2,500 North Americans found that 14% of people do not feel comfortable returning to the grocery store even with health and safety protocols in place. 
This change to both sides of the food industry, restaurants and grocery stores, indicates a drastic switch in our means of consumption, as many people will choose to avoid public situations, and instead opt for different services to have the food directly brought to them. 
This change is indicated in the data Tellwut collected that 17% of respondents who never ordered in from restaurants prior to COVID-19 have begun doing so, and 13% plan on continuing to do so. 
Of the people who began ordering groceries, 7% say they will continue to exclusively use online delivery services. This likely comes from a mix of fear over COVID-19, and a new understanding of the ease and affordability of online delivery services. Consumers were forced to switch over, and once making the change, came to prefer the services. 
With stay-at-home measures, how and what we consume has drastically shifted, as our previous accessibility to certain restaurants and grocery stores has been altered. In order to regain the consumers the two once had, they must implement numerous health and safety protocols, not only to satisfy government regulations, but in order to maintain their existing base. 
Even with health and safety protocols, 14% of people say they will still not feel comfortable returning to grocery stores. This doesn't indicate so much a problem for grocery stores, but instead displays the growing relevance of online grocery delivery services, as people will be searching for alternatives to going to busy stores. 
Prior to returning to the grocery store, the most common demand is distancing controls, workers wearing masks, and capacity restrictions. The respondents hinted toward similar health and safety regulations for restaurants too, including frequent sanitization of furniture. Despite the instatement of these regulations, both grocery stores and restaurants will still lose a portion of their clientele. 
Of Tellwut survey respondents, 23% regularly ordered in prior to COVID-19, and of that 10% plan to order in from restaurants more often following the end of stay-at-measures. This presents a growing facet of revenue for restaurants, and a growing reliance on delivery services such as Uber Eats and SkiptheDishes. 
17% of people who said they never ordered in from restaurants prior to the pandemic, stated that they have been ordering-in at least once a month during stay-at-home measures. 13% believe they will continue this trend even following the end of the pandemic and social distancing regulations.
According to Tellwut's survey respondents, eating habits have not faced much of a change as a result of the pandemic. 59% stated that their habits had not changed during the stay-at-home measures. Just over 20% notice that they were eating healthier as a result of the pandemic with a variation in level, and 20% found themselves eating less healthy. This displays slight changes, but what people are eating seems to be continuing as usual, with slight variations. 
Overall, the food industry will face immense changes to how we consume and receive the food we eat, but not so much a change in what we are eating. People will likely avoid busy grocery stores and restaurants, but this is supplemented by an increased use in delivery services. Our habits have shifted slightly, but will likely balance out. COVID-19 will indefinitely change how we view crowded social situations, and so will change how we consume food, but that does not mean that restaurants and grocery stores will be obsolete, it just hints toward a transformation to how we consume.