The Government Shutdown Issues 2013 A Tellwut Online Survey (Infographic)
Congress are protected by the Constitution to receive their pay although they themselves failed to fund regular government operations. A Tellwut Online Survey asked Americans to share their opinion on the matter. The online survey results gathered opinions from over 1500 people and showed that the outstanding majority of voters- 77% believe that the Congress should not be paid during the time of the Government Shutdown 2013.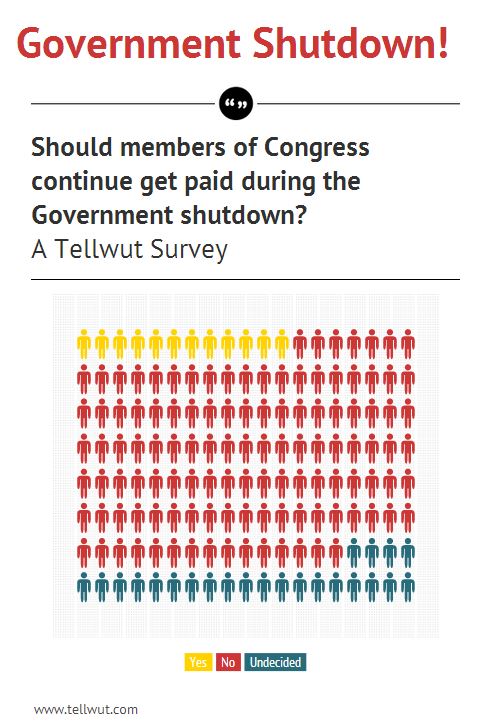 What's your opinion? Would the Congress make the decisions faster it it doesn't get paid? Do you think that the Constitution should be changed? Share your opinion with us!