Results for - Darwin Award Winners: Thieves Tries to Cut Open ATM with Blowtorch, but Weld it Shut Instead
2,253 voters participated in this survey
Two men who tried to use a blow torch to break into an ATM in Florida "bungled the job" when they instead welded the machine's hinges shut.
1. The suspects tried to bust the machine open around 3:15 a.m. on The Boardwalk on Okaloosa Island on Friday morning, officials said. While one of the men was seen holding a crowbar and keeping watch, the other man took a blow torch to the ATM. But instead of cutting the machine open with the torch, the bumbling would-be thief welded the metal parts shut — and the pair left with nothing. Have you heard any "Dumbest Criminals" stories where would-be thieves (or whatever) were unable to complete their criminal act because something went wrong - often because they screwed something up?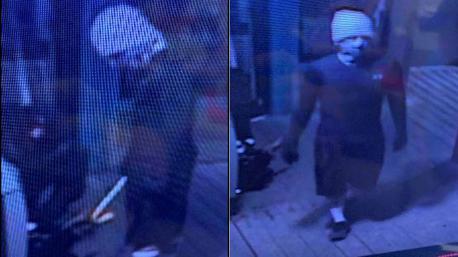 2. If you had been the thief keeping watch with the crowbar while your accomplice tried to cut the hinges off the ATM door, would you be angry to learn that he actually welded the machine shut?
3. Would a major blunder like this make you rethink your life as a criminal?
4. As a former police officer, I can verify the fact that a majority of the criminals I've arrested were not "the sharpest tacks in the box". I used to refer to stupid criminals as "job security" - because they often make the jobs of police officers easy (like dropping their ID card at the scene of a crime - which actually happened more often than you would think, etc.) Do you find it funny that would-be criminals sometimes/often get fouled up in their criminal behavior?
5. And one final question based on the Title I've chosen - Have you heard of the Darwin Awards for the biggest screw-ups in human history (based on Charles Darwin and his theory of natural selection - weeding out the weakest and dumbest members of a species so only the strongest and fittest survive)?
06/28/2019
Careers
2253
58
By: bezdekbt
Comments