Results for - The Cheerio Challenge
1,905 voters participated in this survey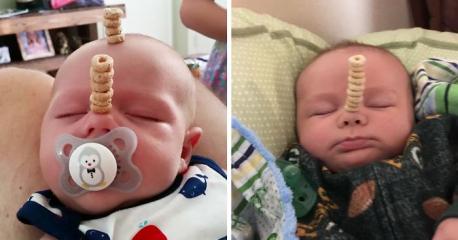 1. Prior to this survey, have you ever heard of the Cheerio Challenge?
2. Basically, one dad was bored when he was looking after his newborn son. So, he decided to see how many Cheerios he could stack on his sleeping son's face before the pile fell over. It went viral & lots of other dads took on this challenge. Hypothetically, if you were a dad of a young child, would you have taken on this challenge?
3. Overall, do you think this is a funny thing or just plain strange?
01/20/2017
Parenting
1905
39
By: MARVEL2389
Comments