Results for - Designer babies
1,987 voters participated in this survey
(Source:Ted.com Paul Knoepfler: The ethical dilemma of designer babies) Creating genetically modified people is no longer science fiction; it's a likely future scenario. Biologist Paul Knoepfler estimates that within fifteen years, scientists could use the gene editing technology CRISPR to make certain "upgrades" to human embryos -- from altering physical appearances to eliminating the risk of auto-immune diseases. In this thought-provoking talk, Knoepfler readies us for the coming designer baby revolution and its very personal, and unforeseeable, consequences.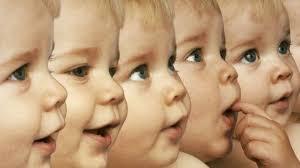 1. If you could choose, would you prefer a genetically modified designer baby over a natural one?
2. Do designer babies seem to be a positive result of evolution?
3. Did you ever hear about CRISPR technology?
4. Can designing babies become a new way of eugenics?
5. Will designer babies be more popular than natural babies in the next 50 years?
6. If you have a chance of choosing that your child or grandchild could be free of a serious illness that has affected some of your family members, would you change your answer to question 1?
02/04/2017
Parenting
1987
50
By: LBP
Earn Rewards Live
Comments