Results for - "Ohana means family. Family means no one gets left behind… or forgotten."
2,496 voters participated in this survey
1. Myka Stauffer built her YouTube following partly by sharing every step of her journey to adopt a toddler from China. Her and her husband, James adopted a son from China, after having two biological children, and documented their "adoption journey," including a 13-part series of "adoption updates." In the series, Myka answered questions about the process of adopting from China and the emotions she felt. In an article she wrote for Parade, Myka said the Stauffers were told by the agency Huxley had a "brain tumor" and "brain damage." She wrote that at first the couple weren't open to a special needs adoption. "But as we let the idea soak in, God softened our hearts," she wrote. "Before we knew it, we were open to almost every special needs in the book." So, they family welcomed little Huxley into their family at age two and a half, and shortly afterwards also had another two biological children. Myka's YouTube channel features stories about all her children, but focused on parenting a child with special needs. Have you ever heard or followed this woman on YouTube?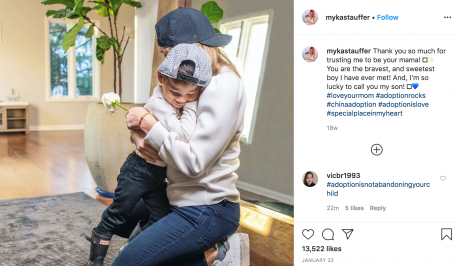 2. So, now the story takes a sudden turn. On Tuesday, May 26, Myka and her husband announced in a tear-filled vlog that they rehomed their autistic son, Huxley, three years after adopting him from China. James told Myka's 716,000-plus subscribers that the child has "a lot more special needs that we weren't aware of and that we were not told" during the adoption process. He explained that the couple came to the decision to give Huxley a "new mommy" in a "forever home" after trying "intense therapy" over the past year. "For us, it's been really hard hearing from the medical professionals. A lot of their feedback [has been] really upsetting for us, because it's not what we ever wanted to hear," James continued. "We never wanted to be in this position, and we've been trying to get his needs met and help him out as much as possible. … We truly love him." Do you agree that what they have decided to do, is both irresponsible and quite disturbing?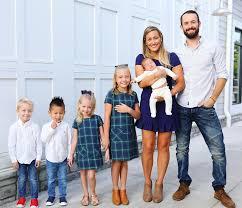 3. Do you think that this decision to "rehome" their child would have been the same decision if this was one of their biological children?
4. The internet personality's followers noticed that she stopped posting photos of Huxley earlier this year. He also was no longer featured in her vlogs. She last posted about him on Instagram on February 16, writing, "The last couple days have been hard I don't want to sugar coat anything. We have had a lot of melt downs, and lots of behaviors that have had us on our knees begging god for guidance! … I wish autism and adoption trauma had a manual to direct you through it all." Now that she has explained why her son's presence has been missing from her posts, her followers have reacted negatively (and I think rightly so), calling her a terrible example of a mother and refusing to accept anything less than "perfection" in her family. Have you ever heard or seen a parent who gave their child up because they "could not handle them"?
Yes, and it was justified
Yes, and I don't think it was justified
05/30/2020
Parenting
2496
91
By: Harriet56
Comments