Results for - Plagiocephaly
1,815 voters participated in this survey
Plagiocephaly, also known as flat head syndrome, is a condition characterized by an asymmetrical distortion (flattening of one side) of the skull. It is characterized by a flat spot on the back or one side of the head caused by remaining in a supine position for too long.
1. Did your baby have plagiocephaly?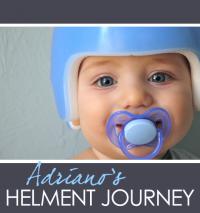 2. Did your baby need a helmet?
4. Did your baby's head get fix at the end of the treatment?
09/29/2015
Parenting
1815
20
By: essa1990
Earn Rewards Live
Comments