Results for - Kids...Diversity...Racism
1,748 voters participated in this survey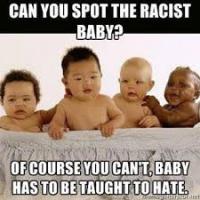 1. Do you believe babies are born with a racist gene or a clean slate with no prejudices?
Yes..Of course they are born with that gene!
No..They are born with a clean slate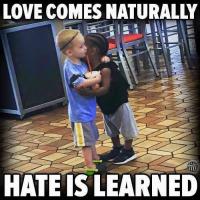 2. Some people feel that children are taught to hate people that are different from them. Do you agree?
Absolutly...Adults set the example and children mimic them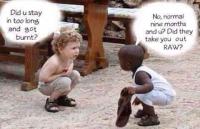 3. Do you think children really see differences in skin color when playing together? (Not literally but psychologically)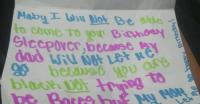 4. Do you think it's okay for a parent to not allow their child to play with another child simply because the child is of a different race? (Click image to enlarge)
Of Course!.....My child will play with who I want them to play with!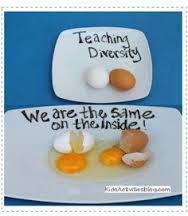 5. Diversity is such an important topic that needs to be taught to our children. Who do you think should do the teaching?
Nobody...Let them learn on their own
11/14/2015
Parenting
1748
42
By: bsoldiergirl
Comments