Results for - You're so annoying
1,831 voters participated in this survey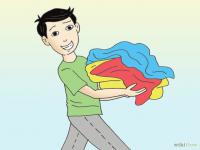 1. There are so many things that some of us did to our folks/who raised us, and in turn our children have done things as well to annoy us. From the list choose what you did growing up and what your kids did:
Fail at your chores. "Forget" every time you're asked to do something simple.
Pester your parents with repetitive habits. If you are on a car trip, constantly shout "Are we there yet?"
Try some sabotage. Set their alarm clock for 6 o clock in the morning on a weekend.
Hide your parents' stuff. Hide the tv remote or car keys.
Embarrass your parents in public. If you are in a store with them, constantly pick things up and ask how much they are.
Say insulting but honest things. If they come near to your face and say something, suddenly jerk back and shout "Have you been eating garlic?"
Start talking in an annoying way. Use bad grammar and don't stop even after your parents correct it.
Be loud. Turn your music up really loud, especially if they don't like the music.
Be smart in a dumb way. Correct your parents' grammar constantly, but incorrectly. When they say, "Who wants ice cream?" yell back, "Whom wants ice cream, you mean, I believe."
Be weird. If they are walking to the bathroom, run in and lock the door and tell them you were desperate.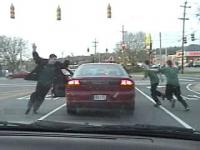 2. Growing up, my Mom was more the kid than I and pranked a lot. So, to get back her my BFF, in high school, decided to do a fire drill while we were stopped at a stop light. The joke is to yell fire drill and everyone gets out of the car and changes seats. So, we picked Mom up at work, and at a notoriously long signal we yelled, Fire Drill! BFF and I got out of the car and changed seats, while my Mom just sat, dropped jaw, not knowing what was going on. We laughed so hard, didn't take my Mom to figure out that it was a joke on her. I will never forget that day as long as I live. My Mom always brought that up, and we would just roll. Have you ever done the fire drill joke?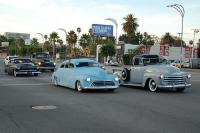 3. I told my parents a few lies, not many, but usually when cruising Van Nuys Blvd., like in American Graffiti, I would say that I was going to the library. My Mom never believed it because she also cruised the blvd when she was in high school. Then when my kids were in high school stating that they were going to the library, I would wonder if they really were or not. (Turns out my daughter was lying, but not my son). Have you doubted your kids reasons for being out, only because you, yourself, used it as an excuse?
11/22/2015
Parenting
1831
25
By: ptajuggalette
Earn Rewards Live
Comments