Results for - Walking in the snow to school
1,908 voters participated in this survey
If G-d intended me to use a fork and spoon, he wouldn't have given me fingers. "My Mom"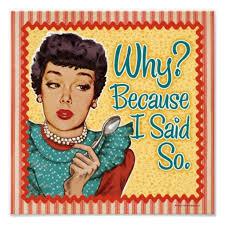 1. Which of the following did you hear growing up?
You can stoop better than I can ...
A little bit of dirt never hurt anyone
You don't know what hard work is
Don't make me stop this car
You're grounded until you're thirty
Money doesn't grow on trees
Because I said so, that's why
2. Have you said at least one of the above phrases to person younger than you, at least once?
02/17/2016
Parenting
1908
32
By: ptajuggalette
Earn Rewards Live
Comments