Results for - Stand By Your Man?
2,205 voters participated in this survey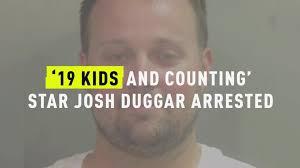 1. 19 Kids and Counting personality Josh Duggar, the oldest son in the Duggar family, 33, was arrested and jailed in Arkansas on federal charges on April 29. He has been charged with child porn possession, featuring minors under 12. He was taken into custody on federal charges following a 2019 Homeland Security raid on his now-shuttered used car dealership. In May of 2015, Duggar had been cited in police reports of molesting underage girls as a teenager. Some of the allegedly molested girls included his own sisters. He was not charged because the statute of limitations had expired, but later publicly confirmed the allegations were true and apologized for his behavior, saying he had "acted inexcusably." Duggar, a family values crusader and conservative Christian, is now facing up to 20 years in prison if convicted on charges of receiving and possessing material depicting the sexual abuse of children. Are you familiar with the Duggar family?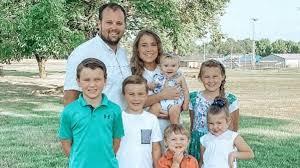 2. This arrest came only days after Duggar and his wife, Anna announced they were pregnant with the couple's 7th child. Yet she has remained adamant she is "standing by" her spouse amid the federal charge. She even accompanied him to the police station when he turned himself in. Apparently, the court heard Anna Duggar received regular reports about her husband's activity via a monitoring program that had been installed on the computer. The allegedly pornographic images and videos were reportedly downloaded after software had been installed that would have allowed Josh Duggar to download them without being monitored. Since it appears that the charges are valid, do you think Anna Duggar should "stand by" her man?.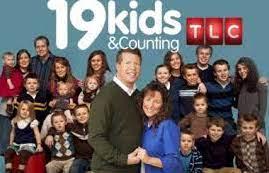 3. The show 19 KIds And Counting, which aired on TLC, for seven years until its cancellation in 2015, focused on the life of the Duggar family, who are devout Baptists, and frequently discussed values of purity, modesty and faith in God. The Duggars avoid birth control, saying they have decided to allow God to determine the number of children they have. All of the children are homeschooled and access to entertainment such as movies and television is limited. The Duggar family also believes in chaperoned courtship, in which a couple becomes acquainted only in a group setting Do you know anyone (perhaps even yourself) who adheres to this thinking?

4. . The values presented on the show were associated with the Quiverfull movement, which has been described as promoting strict family conformity, male hierarchies and subservient roles for women. The Duggars have stated that they are not associated with the Quiverfull movement. However, in an article formerly published on their website titled "Why Have Such a Large Family?", the Duggars reference Psalms 127:3-5, from which the Quiverfull movement name comes. Psalm 127 states: "Children are a heritage from the Lord, offspring a reward from him. Like arrows in the hands of a warrior are children born in one's youth. Blessed is the man whose quiver is full of them. They will not be put to shame when they contend with their opponents in court." A quiver, in the old English sense of the word, is a case for holding arrows. Some Quiverfull adherents believe they are building an army for God — or at least an army of conservative Christians. Moreover, in 2001 Jim Bob and Michelle were interviewed for an article published on a Quiverfull affiliated website. Are you familiar with the Quiverfull movement?
05/10/2021
Religion
2205
96
By: Harriet56
Comments