Results for - White Christian Nationalism, Part One
2,288 voters participated in this survey
As one observer noted, the January 6 protesters seemed a motley crew: "country club Republicans, well-dressed social conservatives, and white Evangelicals in Jesus caps…shoulder to shoulder with QAnon cultists, Second Amendment cosplay commandos, and doughy, hardcore white nationalists." One group erected a giant cross, another a wooden gallows. Someone waved a "Jesus Saves" banner, while another sported a "Camp Auschwitz" hoodie. Sourced from, "White Christian Nationalism: The Deep Story Behind the Capitol Insurrection" By: Philip Gorski, Professor of sociology and religious studies at Yale University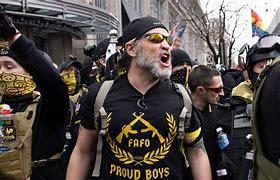 1. "White Christian nationalism (WCN) is, first of all, a story about America. It says: America was founded as a Christian nation, by (white) Christians; and its laws and institutions are based on 'Biblical' (that is, Protestant) Christianity. This much is certain, though: America is divinely favored. Whence its enormous wealth and power. In exchange for these blessings, America has been given a mission: to spread religion, freedom, and civilization—by force, if necessary. But that mission is endangered by the growing presence of non-whites, non-Christians, and non-Americans on American soil. White Christians must therefore 'take back the country, their country'." Do you agree with this philosophy?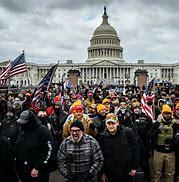 2. "WCN is not just a story. It is also a political vision. Violence and racial purity are central to that vision. As Samuel Perry and Andrew Whitehead have shown, white Christian nationalists tend to favor a strong military and capital punishment and oppose gun control. WCN is thus strongly correlated with opposition to interracial marriage, non-white immigration, and affirmative action." Do you think this is an extreme political vision?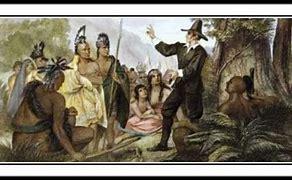 3. "To understand how American Christianity became so entangled with racism and violence, we first have to trace it back to its scriptural roots. Those roots are dual. It turns out that WCN is not just one story, but two. The first is a promised land story. The New England Puritans saw themselves as the heirs of the biblical Israelites. They imagined themselves as a 'chosen people', and they came to see the 'new world' as their 'promised land'. And as their relationship with the natives shifted from curiosity to hostility, they began to see the Indians as 'Canaanites', who had to be conquered." Were you aware of these "chosen people" and their "promised land" belief?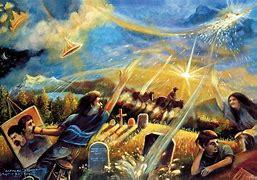 4. "The second story is an end times story. Most Christian theologians read Revelation in allegorical terms, as a depiction of the moral struggles within the believer's heart. But some interpreted the text more literally, as a description of bloody struggles to come. That is how many Puritan radicals read it, and they exported those ideas to New England." Do you interpret the Bible literally like the Puritan radicals did?
5. "The two stories gradually fused together during the Puritans' wars with the Indians. Cotton Mather came to believe that the New World would be the central battlefield in the final struggle between good and evil. He placed himself and his brethren on the side of the good, and the Catholic French and their native allies on the side of evil. He likened the Indians to demons and viewed the killing of Indians as a blood sacrifice to an angry God. It was war that welded Protestantism and Englishness together in the New World." Have you heard of this dimension of American history before?
05/14/2022
Religion
2288
70
By: scouthoward
Earn Rewards Live
Comments