Results for - Religion and the Workplace
408 voters participated in this survey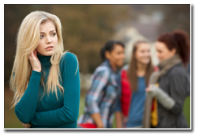 1. Do you feel employees who don't celebrate Christian holidays such as Christmas are discriminated against at work?
2. Are you personally tolerant of those who do not celebrate certain things due to their religion?
3. How do you think someone who is being discriminated against due to their religious beliefs in the workplace should respond to it?
Report it to their supervisor if someone is not being nice
Explain their religious beliefs
4. Personally, I myself have experienced hatred because I have stood up for my beliefs; some co-workers are not even speaking with me anymore. Do you think that is right?
5. I realize that there are steps you can take regarding discrimination after the fact but do you feel there should be more laws in place and also classes all employers should take regularly so that more tolerance takes place?
08/19/2012
Religion
408
7
By: tedb
Comments