Results for - Judaism 101
1,589 voters participated in this survey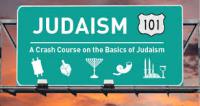 1. Judaism has been described as a religion, a race, a culture even a nation, all with some validity. The Jewish people are best described as an extended family, with some branches very religious (Orthodox) all the way to some agnostic or atheist. I don't pretend to be an expert of Judaism, in any way, but I do know that we all feel connected, and there isn't a Jewish person I know who didn't know (or at least felt pride upon learning) that Sandy Koufax declined to pitch in a World Series game that fell on Yom Kippur? Are you Jewish, either by birth or conversion?
Jewish by marriage (didn't convert, but "feel" Jewish)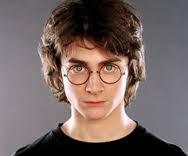 2. How many of these celebrities are you surprised to know were Jewish? Some did convert, but that counts!
Marilyn Monroe (converted)
Sammy Davis Jr. (converted)
Elizabeth Taylor (converted)
Elizabeth Banks (converted)
Did not know any of them were Jewish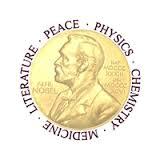 3. Here are some interesting trivia tidbits about Judaism. How many of these did you already know?
After Christianity, the largest region affiliation in the U.S. is Judaism
In Judaism, you don't have to be Jewish to get into the afterlife (heaven)
Speed dating was invented by a Rabbi in 1999
Medical marijuana is considered Kosher in some cases by Judaism
Jews were responsible for creating department stores
A Jewish sect, called Neturei Karta support Palestine and calls for the dismantling of the State of Israel
Locust is the only insect considered Kosher in Judaism
There's one Kosher butcher in Cuba
At least 400 descendants of Nazis have converted to Judaism and moved to Israel
Judaism arrived in India 2500 years ago, without one recorded incident of anti-Semitism
Jews have won the most Nobel prizes
Did not know any of these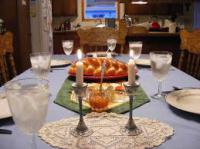 4. It's a few hours before sundown on Friday, which marks the beginning of the Jewish Sabbath, or day of rest. Traditionally families gather to share a meal, and usher in the Sabbath. While the Sabbath meal can vary from home to home, it is generally a slow-cooked or stewed meal, because of the prohibition against cooking during Shabbat, and usually served with Challah, a sweet, eggy bread shaped in a braid. Here are some foods that you can thank the Jewish people for. How many of these foods do you enjoy eating?
Fish and chips (yes, believe it or not!)
08/28/2015
Religion
1589
41
By: Harriet56
Comments