Results for - Jewish Conversion
1,858 voters participated in this survey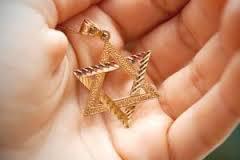 1. Person, who was not born from a Jewish mother is not considered to be Jewish according to Halacha - the Jewish law. Reform movement makes exceptions for people born from a Jewish father if they were raised Jewish, did you know about it?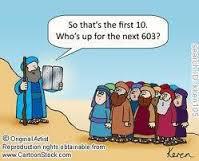 2. In order to convert the person has to promise and keep as many of 613 mitzvot/commandments as possible (except for the ones to do with the Temple that was destroyed, twice already). I will post the most common ones, please pick the ones you know.
To keep Shabbat (actually consists of 39 laws)
To put mezuzah on the doorpost (small Torah scroll)
To keep kosher (broken down to 26 laws)
Not to stand by idly when a human life is in danger
To release debts in the seventh year
Not to crave something that belongs to another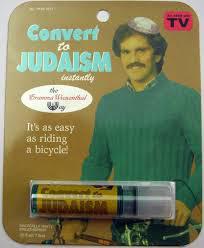 3. Do you think it is very difficult for a person, who is not Jewish by birth (gentile mother) and who did not grow up in a Jewish home to convert and keep ALL these commandments that he/she did not grow up with?
01/23/2016
Religion
1858
50
By: dinosaur
Earn Rewards Live
Comments