Results for - Pour Some Sugar on Me
1,652 voters participated in this survey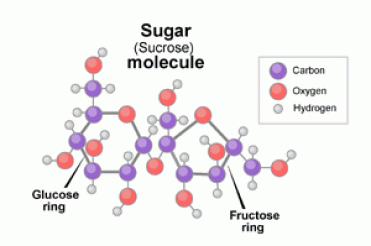 1. It's been almost a year since I decided to eliminate about 90% of sugar from my life. Yogurt and canned coffee drinks, are the only items that I consume with sugar [and whatever is in condiments]. Have you ever eliminated sugar from your diet?
2. Here are 21 benefits from a sugar-free diet. Please choose those you are aware of or have realized, from being sugar-free (or almost sugar-free):
Lower the levels of bad cholesterol
Lower the risk for having a heart attack
Keeps your brain sharp .. mental acuity
Decreases the risk for Dementia and Alzheimer's
Decreases the risk for depression
You'll break your addiction to the sweet stuff
It will keep your skin looking young
Clears up and keeps skin clear
Decrease the risk for Diabetes
It can help prevent fatty liver disease
It can help reduce the risk of certain cancers
Fewer trips to the dentist
Fewer trips to the doctor
And help impoverished workers
3. Test your knowledge of sugars and carbohydrates, and check off what you know:
Carbohydrates: Fruits, vegetables, grain foods, and many dairy products naturally contain carbohydrates in varying amounts, including sugars, which are a type of carbohydrate that can add taste appeal to a nutritious diet.
Corn syrup: Made from corn and usually 100% glucose
Fructose: The sugar in fruit
Galactose: The sugar in milk and dairy foods
Glucose: The building block for starch, and main source of energy in the body
High Fructose Corn Syrup: A mixture of glucose and fructose produced from corn
Lactose: The sugar found in milk
Maltose: The sugar in molasses
4. Here are some "sugar" movies, which ones have you seen?
Searching for Sugar Man -- 2012
5. Finally, choose your favorite "sugary" songs:
Brown Sugar -- Rolling Stones
Sugar Sugar -- The Archies
Sugar Town -- Nancy Sinatra
Sugar -- System of a Down
A Spoonful of Sugar -- Burl Ives
Sugar Sweet -- Muddy Waters
Sugar Cane -- Herb Alpert
Another song, and perhaps I'll share it
05/29/2018
Trivia
1652
44
By: PinkAnts
Comments