Results for - The World According To Erma
2,310 voters participated in this survey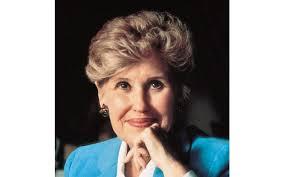 1. Erma Brombeck rightfully earned her place as one of our best-loved and funniest humorist -- as well as one of the most astute observers of everyday life. When she died in April 1996, she left a legacy anyone could be proud of -- three major newspaper columns, over 13 books, and the Erma Bombeck Writers' Workshop, which is believed to be the only national workshop for humor writers. At the height of her popularity, 900 newspapers syndicated her column to an audience of 30 million people. Here are a few more things about her you may not know. Which of these did you know already?
Erma started elementary school one year earlier than usual for her age and became an excellent student.
Young Erma tremendously enjoyed popular humor writers.
Erma was hired for a local radio show as a child; she tapped and sang for eight years.
In Junior High School, Erma began writing a humor column for the school paper and in high school, a serious column.
Erma's first job was as a copygirl for the Dayton Herald.
Erma's first journalistic gig was to interview Shirley Temple on her visit to Dayton, OH. The interview was featured in the paper.
She left Ohio University after one semester, failing many of her literary assignments and was rejected by the university newspaper.
In 1978, Erma's column was published in 900 newspapers in the US and by 1985 she was published also in Canada as well as being collected for a series of books.
In 1978 she was involved in the Presidential Advisory Committee for Women, particularly for the final implementation of the Equal Rights Amendment
She wrote multiple TV shows, none were successful but she did become a TV personality for a few years doing commentary and interviews on Good Morning America.
Knew all of these -- big Erma Brombeck fan!
Not familiar with who she is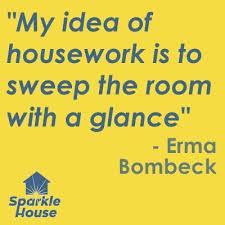 2. Of course, what she is the most famous for are her quotable observations on everyday life. The Erma Bombeck Writers' Workshop occurs every two years at the University of Dayton, the alma mater of the American humorist and proud daughter of Dayton. The weekends offer tributes and inspired hundreds of writers to carry on in the spirit of the writer who in a 32-year career observed the life of a suburban housewife and mother with deft, wise humor. Here are just a few of her quotes on being a mother and housewife. Do you identify with (or just plain like) any of these?
Have you any idea how many children it takes to turn off one light in the kitchen Three. It takes one to say What light and two more to say I didn't turn it on
When a child is locked in the bathroom with water running and he says he's doing nothing but the dog is barking, call 911.
My second favorite household chore is ironing. My first being hitting my head on the top bunk bed until I faint
No one ever died from sleeping in an unmade bed. I have known mothers who remake the bed after their children do it because there is wrinkle in the spread or the blanket is on crooked. This is sick
All of us have moments in our lives that test our courage. Taking children into a house with a white carpet is one of them.
Cleanliness is not next to godliness. It isn't even in the same neighborhood. No one has ever gotten a religious experience out of removing burned-on cheese from the grill of the toaster oven.
It goes without saying that you should never have more children than you have car windows
Never lend your car to anyone to whom you have given birth.
There's something wrong with a mother who washes out a measuring cup with soap and water after she's only measured water in it.
When my kids become wild and unruly, I use a nice, safe playpen. When they're finished, I climb out.
I don't know why no one ever thought to paste a label on the toilet-tissue spindle giving 1-2-3 directions for replacing the tissue on it. Then everyone in the house would know what Mama knows
One thing they never tell you about child raising is that for the rest of your life, at the drop of a hat, you are expected to know your child's name and how old he or she is
A child needs your love most when he deserves it least
My theory on housework is, if the item doesn't multiply, smell, catch fire, or block the refrigerator door, let it be. No one else cares. Why should you?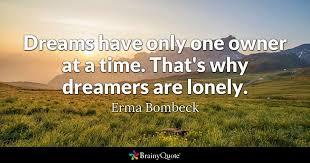 3. Here are a few more of her quotes, on other subjects from humor to weight loss, and everything in between. Which of these do you like?
Humor is a spontaneous, wonderful bit of an outburst that just comes. It's unbridled, its unplanned, it's full of suprises
Marriage has no guarantees. If that's what you're looking for, go live with a car battery
When you look like your passport photo, it's time to go home
Don't confuse fame with success. Madonna is one; Helen Keller is the other.
Some say our national pastime is baseball. Not me. It's gossip
In two decades I've lost a total of 789 pounds. I should be hanging from a charm bracelet
Seize the moment. Just think of all those women on the Titanic who waved off the dessert cart.
Maybe age is kinder to us than we think. With my bad eyes, I can't see how bad I look, and with my rotten memory, I have a good excuse for getting out of a lot of stuff.
It's frightening to wake up one morning and discover that while you were asleep you went out of style.
Throughout the years I have set up my own rules about eating food: Never eat anything you can't pronounce. Beware of food that is described as, "Some Americans say it tastes like chicken.
When I stand before God at the end of my life, I would hope that I would not have a single bit of talent left, and could say, "I used everything you gave me
If life is a bowl of cherries, what am I doing in the pits?
01/19/2019
Trivia
2310
39
By: Harriet56
Comments