Tellwut.com press release - February 2012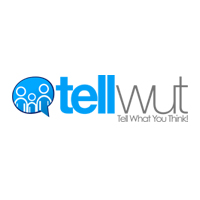 TELLWUT.COM COMBINES SURVEY SOFTWARE, REWARDS PROGRAMS and SOCIAL NETWORK
Canadian venture offers new experience for posting and answering surveys.
Toronto's
tellwut.com
offers online users a unique combination of survey software and rewards program, coupled with a social network element that will facilitate dialogue, argument and conversation across an infinite number of subjects whilst earning rewards points that can be redeemed, through the site, for a variety of products.
Recent popular topics include lively discussion on the Super Bowl including Madonna's performance, and the storm in a tea-cup controversy around M.I.A.'s half-time 'gesture', an extremely polarizing questionnaire on the recent take-down of the MegaUpload media locker websites, the race for the GOP nomination with a number of polls and surveys around the various candidates as well as predictions for the upcoming Academy Awards and the implications of children remaining in the family home beyond their teenage years.
Tellwut.com encourages its users to submit their own survey questions through a proprietary software interface that includes the ability to incorporate images and video. Membership to the site is free following a basic double-opt-in registration process, after which voter members can earn points through a combination of answering questions from the repository of existing surveys on the site and by submitting their own contributions.
Tellwut.com offers opportunities for the business community to survey the Tellwut network, or use the software as the engine for polling its own networks and lists. Reporting is comprehensive, flexible and easy to manage.
---
Comments