Send Tellwut your Mo Selfie! Fund Movember and Spead Awareness!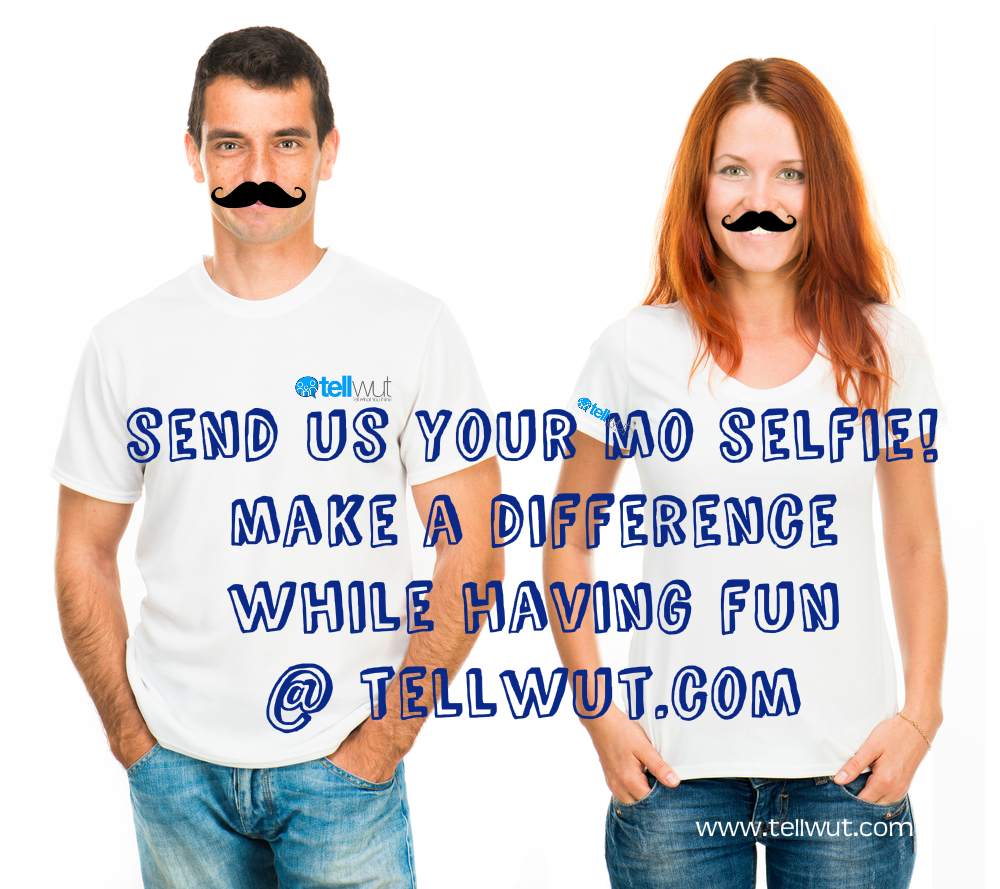 It is almost the end of Movember. Did you have fun while growing your moustache this year? Send us a selfie with a Mo to support@tellwut.com and we will donate a $1 to the Movember Charity to help raise funds and awareness for men's health. Help support the vision, values and goals of Movember!
Rules and Restrictions: One selfie per Tellwut Member. Participation is restricted to images for which you own the full copyright. Images sent to us will be posted in an album on our Facebook site. By sending us you image you agree to allow Tellwut to use it for marketing purposes and others. We will donate up to $500 to the Movember Charity. Movember Movement on
Tellwut.com
starts on 11/25/2013 and and 11/30/2013 Not a member of Tellwut, create a free account today and participate in the Tellwut Movember Movement.

Help us donate more, spread the word about our Movember Movement!